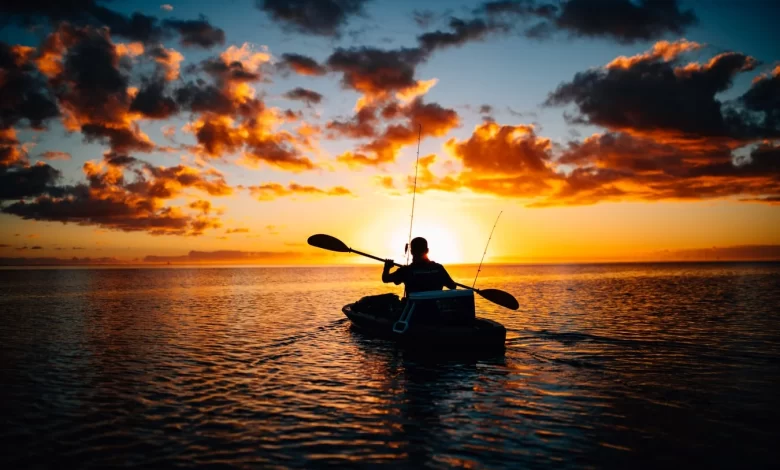 Kayak fishing is a very nice experience. It has become popular over the past few years. And for a good reason as well. Kayak fishing can get you lots of different fishes, fast. This is because you can reach into more open waters. Kayak fishing is also a very fin thing to do.
Because of its popularity, a variety of kayaks have been developed. Having more options is good. But how to choose a fishing kayak sometimes it can be hard to decide.
Kayaks have a major role in catching fish when kayak fishing. Therefore, choosing the absolute best kayak for yourself is very important. It's not that difficult. You just need to narrow down the options based on your personal preferences.
Tips How to Choose a Fishing Kayak
In this article, we help you with just that. Here are the 4 things you need to consider before choosing a fishing kayak.
1. Pick the right type of kayak
There're different kayaks for lakes, rivers, oceans, and seas. You need to know what waterbody demands which kind of kayak. You need to consider space, materials and other things as well. But, for starters, you can categorize between the following:
Saltwater or freshwater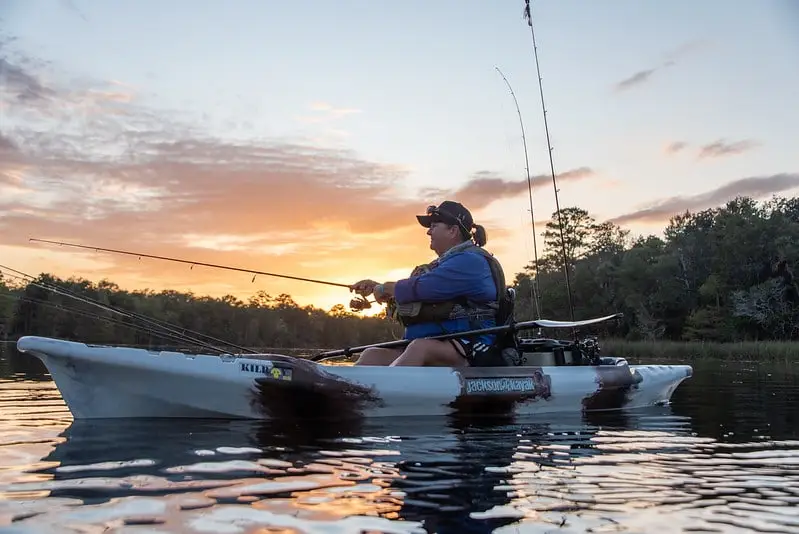 The salt in saltwater can eat up your kayak. So, choose a kayak that is made of strong materials. However, freshwater isn't much of a problem. Any kayak will do for freshwater.
Sit inside or sit on top kayaks
Fishermen mostly go for sit on top kayaks. They are pricier but give you much more room to work with. You can fit in more than 2 people and still have room for accessories like a fish finder or health boxes.
2. Consider the area of the kayak
Length, width and height of the kayak are of utmost importance. You need to be comfortable in any kayak. You also need space to place your stuff. Here's what you need to decide on:
Maneuverability
If you are going into rivers, you have less space to turn. The best choice, in that case, is a short and narrow kayak. Conversely, you should choose a bigger kayak if the waters have high currents. This is so that your kayak doesn't flip over.
A comfortable fit
Kayak fishing is a long process. You are looking at hours of sitting on the kayak, catching fishes. So, you need to make sure your kayak is friendly. Try out every kayak possible until you find the one most comfortable for you.
3. Consider weights
Weight is another key element of the kayak. A kayak too heavy will be hard to row. A kayak too light will be flop around too much. Right in between is your sweet spot. Keep the following essentials in mind regarding the weight of the kayak:
Transportability
Kayaks need to be moved around on land before hitting the waters. So, it's important to keep its weight in mind. You might gravitate towards buying the kayak with the most features. Just be sure you won't need to buy a trailer to move it around.
Can you stand in the kayak?
Your weight decides whether you can stand in the kayak. The heavier you are, the more room you need to stand. Your center of gravity needs to be right in the middle. So, go for a kayak that is wide enough for your weight.
Speed
Most people aren't concerned about the speed of the kayak unless they are racers. But it is a very important thing to consider.
Water currents
If you're planning on fishing in high currents, go for a longer kayak and lighter kayak. They give tremendous speeds. Alternatively, you can choose a motorized kayak as well.
Conclusion
Make sure to go through all the above considerations. Once done, you'll have narrowed down the options to the few that are best for you.
Lastly, do attend the demo day before making your purchase. You'll be able to try out different kayaks all at one place. Take a friend with you who knows about kayaks. Their recommendations will help a lot in choosing. Also, be sure to test ride your kayak before making the purchase. But once you have your kayak, show those fish who's boss!
We hope that this tips on how to choose a fishing kayak helped you.