Hunting
Kaylle Belly Band Holster Review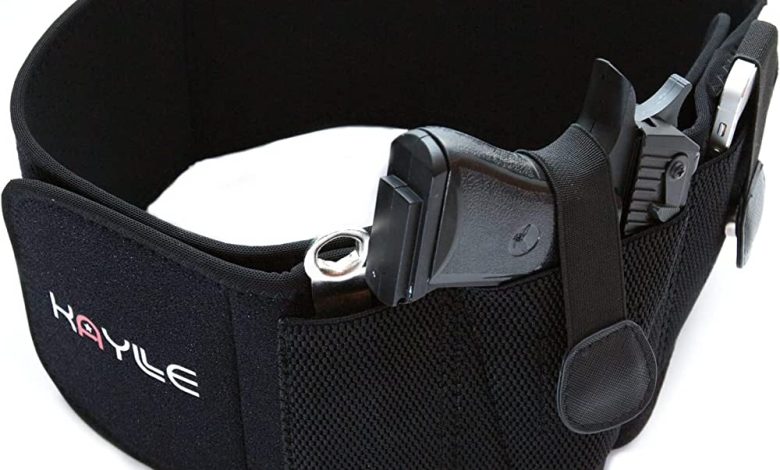 Do you want to step up your self-defense game? Or are you tired of trying countless belly band holster and still didn't succeed in finding that one perfect firearm carrier which is equally comfortable and durable? Don't worry; we will help you out with reviewing the Kaylle belly band holster.
A comfortable yet durable holster is a must in this age. It should serve the self-defense purposes and conceal your weapon remarkably so that only you can have access to it and no one else lays a hand on it. Buying a perfect holster belly band that has all these qualities is hard, but not impossible. Fortunately, we are here to aid your struggle with our guide below.
Buying Guide:
A perfect belly band holster should be made with a light, soft and comfortable material so that it is bearable during weather severities. Along with having strong pockets, Velcro and metal snaps to assist in conceal carrying your handgun. It should also fit your drawing style, i.e left or right orientation. Fortunately, we have found you an all in one solution which carries them all—the best band holster in all: Kaylle holster.
Kaylle Belly Band Holster Review
Kaylle is a consummate and flawless carrier for your portable gun. If flexibility, durability and quality are your top priorities whilst buying a holster, this product is for you. It is specifically designed to target and satisfy your holster belly band needs in comfort, toughness, price and durability. Its key features will help you better understand why Kaylle holster is better than the rest.
Key Features:
Kaylle holster is made from a very soft, thin (2.5mm thickness) and high-quality neoprene, which makes it comfortable to wear. Its anti-sweat technology aids in making it endurable even during extremely hot weather. The extra holes in it facilitate its ventilation capabilities as well as making it cushy and light for all wearers. 
The unique design of this holster is made to provide easy access to your weapon. The advance magnetic strap and adhesive Velcro hook assist in keeping the weapon secure across your waist. Amazing, right? Hold on! The best features are yet to come.   
The features which contribute the most in making this the best holster are listed below:
1) It has any draw style, which means you have can choose it as per your drawing style.
2) Maximum size for this belly band holster is 55". Hence, it fits almost everyone.
3) It has extra pockets to hold your other self-defense items such as pocket knives, magazines, etc.
We highly recommend the Kaylle belly band holster to everyone who has been searching for all these features in a single product as it can serve your self-defense purposes ideally. It is indeed the best combination of all the features found in belly band holsters, which makes it undeniably the best belly band holster.