Camping
Kelty Cosmic 20 Degree Sleeping Bag – Product Review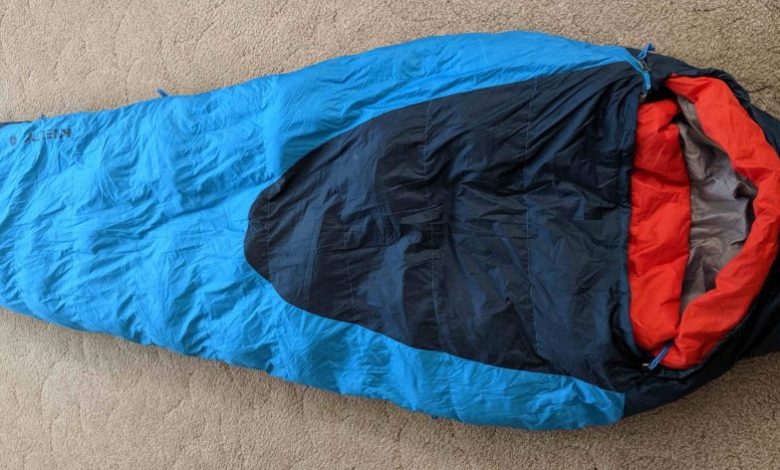 When choosing sleeping bags, my personal preference is to buy a sleeping bag that can serve me well during colder-than-average nights. The Kelty Cosmic 20 Degree Sleeping Bag is a perfect example of such bags. And since we're contending with autumn nights right now, it's high time to give this sleeping bag a rundown of its features, pros and cons, and how it may be able to serve you well while camping on the trail.
As a disclaimer, it's autumn during the time of this write-up, and that's why we're reviewing the Kelty Cosmic 20. During the warm spring and summer months, the Kelty Cosmic 40 Degree Sleeping Bag is a nice alternative. However, again, if you're only going to purchase one sleeping bag, my personal preference is go with the lower temp bag. In this case, it's the Cosmic 20, since well, I like being warm during my sleep and I hope you do too.
Kelty Cosmic 20 Degree Sleeping Bag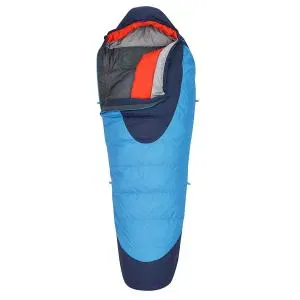 As the name implies, the Kelty Cosmic 20 Degree Sleeping Bag has a temperature rating of 20 degrees Fahrenheit (or -7 degrees Celsius). It is made from 50D down proof polyester, 50D polyester liner, and 600 fill power DriDown.  All of these technicalities only mean that this is a very soft, comfortable and lofty down sleeping bag.
The zippers are sturdy and have an anti-snag design making the sleeping bag easy to set up without any hassles. The bag is very lightweight as well. At 3 pounds, it's very easy to take out hiking very long walks.
Kelty Cosmic 20 Degree Sleeping Bag Pros
---
I'd say that the biggest pro that I can think of regarding this sleeping bag is that it is very comfortable and snug. The sleeping bag fits well and specifically, the Kelty Cosmic 20 feels very warm and cozy. The lofty nature of this sleeping bag is also a plus for me. I like that it's fluffy as an added bonus to its warm interior.
Another big pro is that the sleeping bag is very lightweight at about 3 pounds. For those who love a decently light gear, you might like to consider this bag as part of what you can bring on your next hiking adventure.
Kelty Cosmic Cons
---
Now, this may be a bit of a technicality, but some campers say that the Kelty Cosmic 20 Degree Sleeping Bag does not feel warm enough during low 20-degree nights, even though it is specified to as such. I'll have to add though, that this measure applies to most, if not all, sleeping bags. If you're sleeping out in the cold, don't just rely on your sleeping bag for warm comfort. Try wearing wool or any other warm clothing to help you stay warm; although of course, I don't want to mean this as an excuse for the sleeping bag to not meet its claims.
Conclusion
---
We really like the Kelty Cosmic 20 Degree Sleeping Bag because it provides comfort and durability for a relatively cheap price compared to other high-end sleeping bags. Its main selling point is really the comfort that it brings whenever you're sleeping outdoors, which is something you'll always keep on looking forward to during long hikes. Although there may be issues when using the bag during very cold nights, it's still rare to find a sleeping bag that performs this well at a relatively cheaper price.