Blog
Sumitomo Ice Edge Review and Buyer's Guide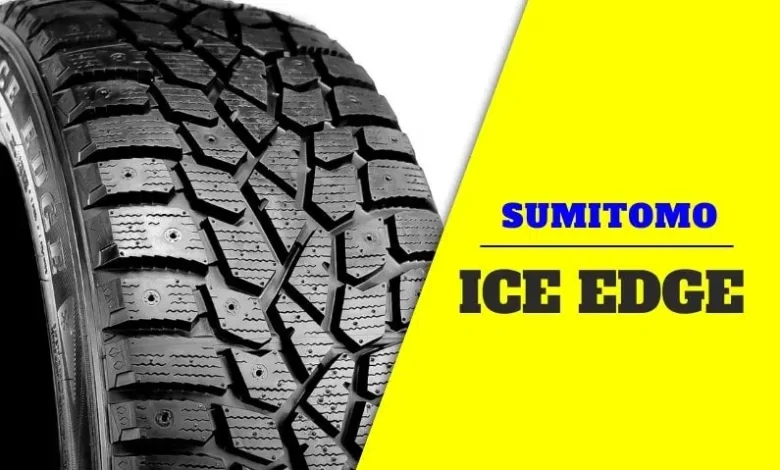 This Sumitomo ice edge review was made to help you make an informed decision about their brand. There is nothing as beautiful as having complete control of your car on a snowy road; it shows safety and has a way of building confidence. When driving through roads during temperature, the tire seems to lose grip, which can be a real threat to passengers and the driver.
The truth also is the fact that some car owners will not be informed about the best car tires that are built for winter. These car tires are designed in a way to fit in the car and make the car safer during winter.
Car tires made for these winter roads usually come at high prices and present as too costly for many drivers to purchase. There are other cheaper ones, but they may not be quality ones like the other pricey ones.
Talking about the best-value snow tires, we will talk about the Sumitomo Ice Edge tires and our experience trying this tire out. If you want to use the right tire to stay in your car for the winter and at a reasonable price, then you will have to read through this Sumitomo Ice Edge review. They may be the best product for you, you never know.
Why Choose Sumitomo Ice Edge Tire Features
Experts in the automobile industry recommended the Sumitomo Ice Edge. Before then, we were skeptical about the tire and did not know its quality and performance in snow. Sumitomo is not a famous brand that we see all the time, but taking a closer look at its features, you will notice some significant things that make it stands out.
Sumitomo Ice Edge Tire Features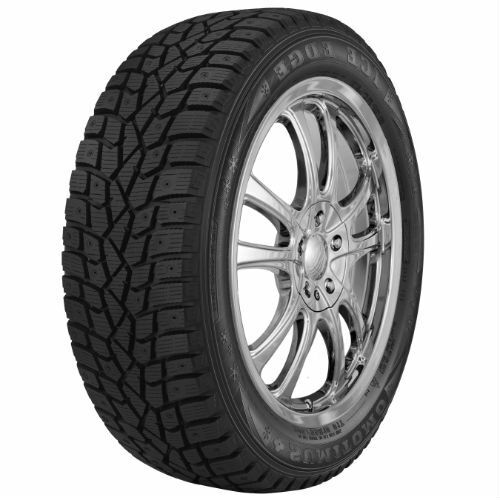 Hydroplaning Resistance
This feature is seen because of the serrated tread compound. When driving on a snow terrain, some cars will have issues with hydroplaning, which can lead to several hazards for drivers and vehicles.
When hydroplaning becomes too high, it can reduce the tire's ability to grip the road, making acceleration difficult. But the Sumitomo Ice Edge is well equipped with features that resist hydroplaning. This feature makes it meet the snow service requirement that is set by the U.S tire monitoring association.
Studding Feature
This Sumitomo Ice Edge tire comes out of the box with a stud incorporation capability. You feel this feature better when you are driving through a snowy road. The truth about this tire is that manufacturers build it with extreme conditions in mind.
This feature is only possible because the stud pins present on the tire allow the driver to accelerate and hold the brake in ice.
3D Sipe Technology
Without assessment, even some big tire brands do not provide an excellent ride control with their tires. But the Sumitomo Ice Edge is specially made for having the best traction even in freezing temperatures.
The Sumitomo Ice Edge has been equipped with 3D sipe tech that will tire a firm grip on slippery surfaces. The 3D sipe technology that comes with Sumitomo Ice Edge is the highest rated in customer review the same reason the product stands out from the rest.
High-End Tread Design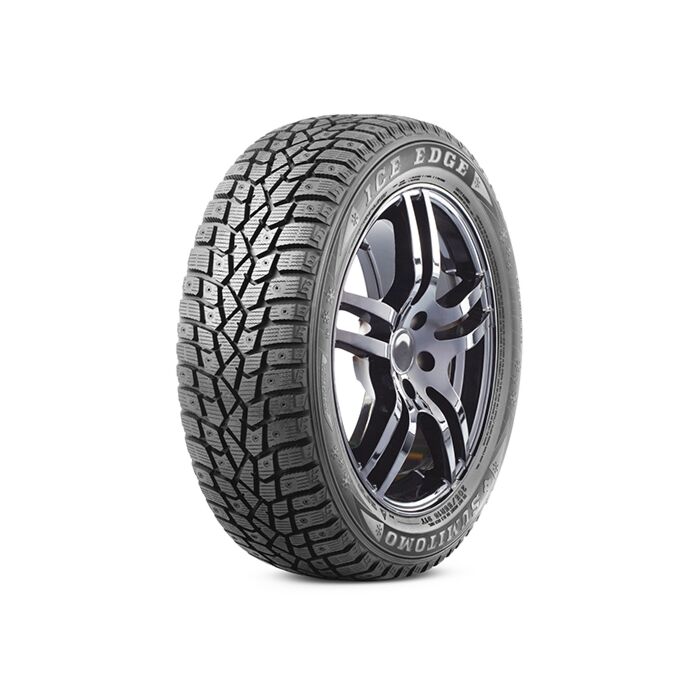 The kind of design that comes with this tire helps it to cut through mud losing quality. It is made with soft silica that aids in improving the grip on any surfaces it touches. The tread block is triangular and will complement the advanced 3D sipe technology; this amplifies the rider's comfort.
Compared with other products that compete with the Sumitomo Ice Edge tires, the tires of this tire are wider and serrated than others, giving it an individual control when it is accelerating to high speed in the snow.
The tread comes with a hard base compound that gives it strong support; this feature helps the studs stay for a much longer time and improves the vehicle's stability.
Sturdy Sidewall
The tire's sidewall is quite sturdy, which means that the tire is built to serve for many years. But the increased sidewall is solidified by a sharp bead apex; this is quite unusual for this tire since it doesn't cost so much.
The sidewall is perfect like this because it makes the vehicle stronger and stiffer, especially when it is fully loaded. This feature is a huge bonus and improvement from other products out there.
Pros
Comes with Excellent traction in cold temperatures
Sumitomo Ice Edge tire has an Impressive hydroplaning resistance
Comes with a 3D Sipe Technology
Has a Studding feature for better grip
Tires has Triangular serrated tread
Cons
The ride experience could be smoother
Tires could've been less noisy
Sizes & Specs
The tire is made in a standard rim diameter of about 16 inches; this makes it eligible to fit into any SUV. The 3PMSF certifies the Sumitomo Ice Edge as a product that is ideal and safe.
Sumitomo Ice Edge Review Final Verdict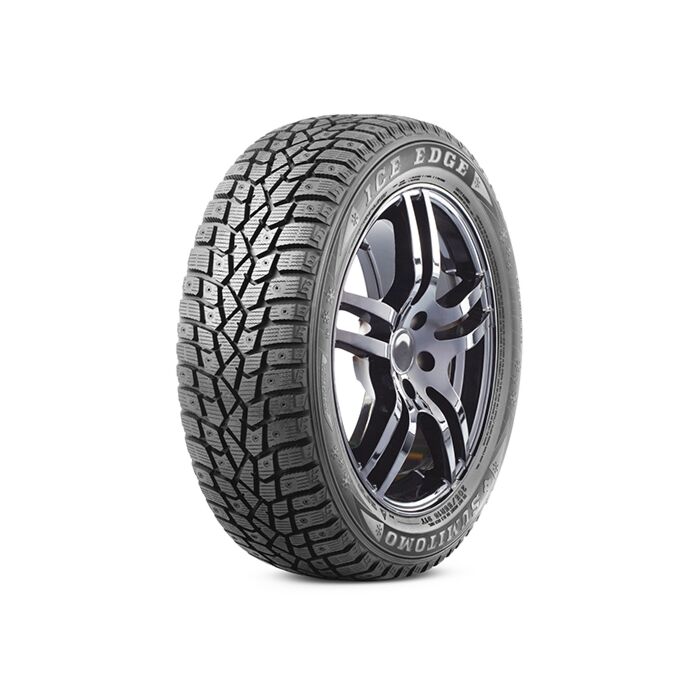 Although this Sumitomo Ice Edge review showed a lot of beautiful features, yet there is some aspect that we believe could be improved on; one of these aspects is that the manufacturers could improve on the riding comfort when driving the studs pinned to the tires.
Even if the tire has a good grip, yet it does not have a smooth experience; also, the noise that the tired produce could be reduced although this noise is the same with other low priced snow tires in the market.
The manufacturers come with a warranty of a lifetime just in case the tire is destroyed due to any defect in the material. In an overall appraisal, this tire is safe to use, and it comes with a very cool performance compared to the price that it comes with.
Preventing a problem is better than curing it; this is a significant reason why experts around the world will encourage drivers to use radial tires while driving through snows. Hence the Sumitomo Ice Edge tire will give you all the safety that you need driving through snows.
Frequently Asked Questions
Are Sumitomo Ice Edge tires good?
Yes, they are. These tires are created with Sumitomo rubbers cutting edge technology, and they have received an excellent rating from all those who have used them along with experts in the tire industry.
Is Sumitomo a good brand?
Yes. They make tires that are quite a good fit for your vehicles during snowy seasons. They have enough models that will fit well into different driving styles and can help meet the different needs of the customers.
Are Sumitomo quiet?
Driving on a Sumitomo Ice Edge tire will give you a level of comfort that comes with its price. But it produces some noise that comes when it is being used on a snowy and ice ridden road.