Blog
9 Things Every Runner Should Have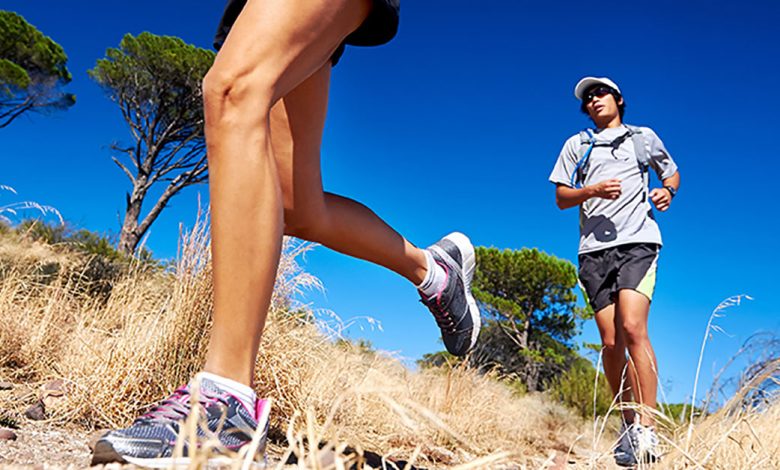 Running is the most effective way to lead a healthy life. It keeps you active, strengthens the bones and muscles, burns calories, enhances cardiovascular fitness, and maintains the weight. But, these transformations occur when the runner is equipped with the minimal yet perfect running gear. 
So, whether you are just starting with your running regimen or preparing for a marathon, ensure that you have to the right running gear. This means you have to add the perfect running shoes, energy bars, and many such things in your running gear list to be well prepared for running. If you have the right things in place and use them appropriately, you will achieve your goals more efficiently.
Here, we have come up with nine things every runner should have while starting with a running regimen.
Cap and sunglasses:
If you start with a running routine for the first time, you would probably feel tired because of the extreme heat. Whether you run in the morning or any other time of the day, ensure to carry a cap and sunglasses to protect yourself from the sun. 
The sunglasses will keep your eyes safe from the direct contact of UV rays while the cap will keep your head protected from the scorching sun and absorb the sweat. The cap also becomes useful in rainy seasons as the rainwater drips off the cap and doesn't bother you while running.
You don't have to look for fancy or expensive caps and sunglasses because you need them only for your safety from the extreme weather conditions. 
Distance tracking app:
A distance tracking app will help you track how much distance you cover every day. It will show your daily progress, such as the distance covered, calories burned, time, and many such things. Some apps are also capable of discovering new routes near you. Nowadays, most free apps are available on the mobile app stores if you don't want to go for the premium versions.
Moreover, smartwatches also show you the daily steps and the heartbeats count, which can be a worthy investment if you plan to be more serious about your running goals. These watches are connected to mobile apps, which helps to track your progress.
Headlamp:
Many people prefer to run in silent hours such as at 5 am or sometime in the evening. Other than that, they like to take the offbeat paths where there are no vehicles or public chaos. In such times, running without any light would be dangerous. Hence, it is better to have a headlamp that you can put up on your head and run without any worries. It will also help you to recognize and avoid risky roads when it's dark outside.
Most importantly, these headlamps automatically adjust their brightness according to the ambient light around them, making your running hassle-free.
Running belt:
While running, you would like to carry many things, such as your phone, keys, nutrition bars, headphones, and whatnot. Hence, many runners opt for running belts to carry all these things with them. Running belts are created with velcro straps and separate inner pockets to keep all your essentials in the right place. You have to put the running belt around your waist and secure it with the strap, that's it. It becomes easy to carry this belt while you run as it fits appropriately to your waist and gives easy access to your essentials without interrupting your running.
Running shoes: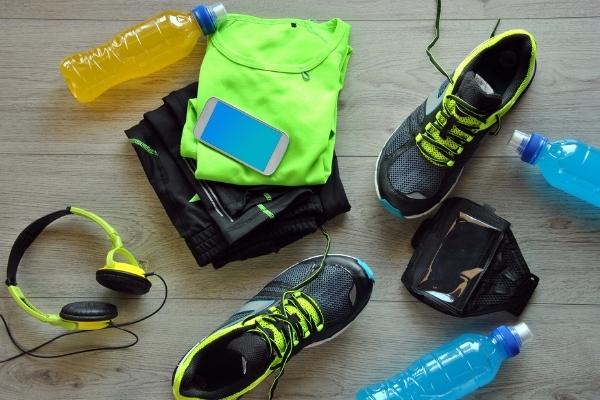 Among all the essentials needed for running, having the right pair of running shoes is of the utmost importance. Hence, search for the running shoes that provide better midsole foot cushioning and ideal arch support. You should never compromise on the budget when it comes to running shoes. Many people opt for regular shoes which ruin after a few uses as they are not made for vigorous running. Additionally, running shoes are created with a thought of providing a tight grip, extreme comfort, and long-lasting durability, making the running process more efficient and enjoyable.
Even if high-quality running shoes are expensive for you at the moment, remember that it is worth the investment. If you buy any low-quality shoes, you will have to keep them purchasing every six months because they wear off easily.
Socks:
While running, your feet may encounter various problems such as arch strain or sweaty feet, which can make your running experience a bit inconvenient. These issues occur when you wear regular socks, which are inaccurate for running. Thus, many gear-conscious runners opt for compression socks as they improve blood circulation, which enhances oxygen delivery to the muscles, prevents your muscles from getting tired, and reduces the level of lactic acid so that your leg muscles are not sore.
Hence, these socks play an essential role in keeping your leg's muscles healthy while you are running. Remember that if you are wearing the right gear, your body will perform effectively and help you reach your running goals more quickly. 
Foam roller:
Foam rolling is an effective exercise for a runner's pre and post routine. If you perform it before running, it will increase your body's tissue elasticity, range of motion, and blood circulation, which helps you in running effectively. After you return from a long run, you can perform it to relieve and relax your muscles. 
Sometimes your calves and other leg muscles may become stiff and tight, which will affect your flexibility and movement. Hence, a foam roller will help reduce tightness in your leg muscles. You can find helpful guides on the internet on how to use a foam roller.
Reusable water-bottles:
You need to maintain your body's hydration level to stay away from exhaustion while running. Hence, you should always carry a reusable water bottle that you can attach to your running belt. You can fill it with water or any other energy drink to keep your body energized while running.
Many people need to drink water at regular intervals while running, while some don't feel the same. It generally depends on the distance you cover, your body's hydration level, and your surroundings' temperature. Hence, take a water bottle on your long run for being active and hydrated. 
Protein bars:
After running for a certain distance, your body will crave for more energy. So, even if you carry a water bottle, make sure to carry some energy bars filled with proteins and carbohydrates. You will find various protein bars in the market that are preferred by long-runners to re-energize their body while running. You can seek advice from a professional runner or any nutritionist to find the protein bars that suit your running regimen.
Conclusion:
If you are a new runner, it is advisable to cover small distances at first and then try the longer routes. It is also essential to keep yourself ready with all the right running gear if you want to achieve your running goals efficiently.