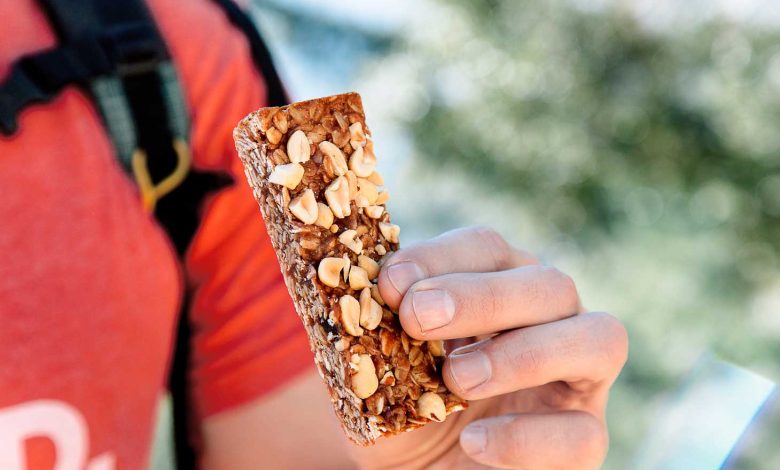 When it comes to hiking, you are definitely going to get hungry. After burning so many calories, it is nice to have an easy, small snack to nibble on. There are many options for snacks to take along while hiking and these snacks will easily fit into your backpack, hold up well, and taste good enough to keep you nice and energized while you are out on the trail. These are the best hiking snacks on the market and the ones you should choose for your hike.
Always coming in at a fan favorite, peanut butter pretzels. This mix of a salty and sweet snack will always be a delight. The crunch from the pretzel will give you a bit of salt, while the peanut butter is fatty enough to keep you active and full for hours.
2. Trail Mix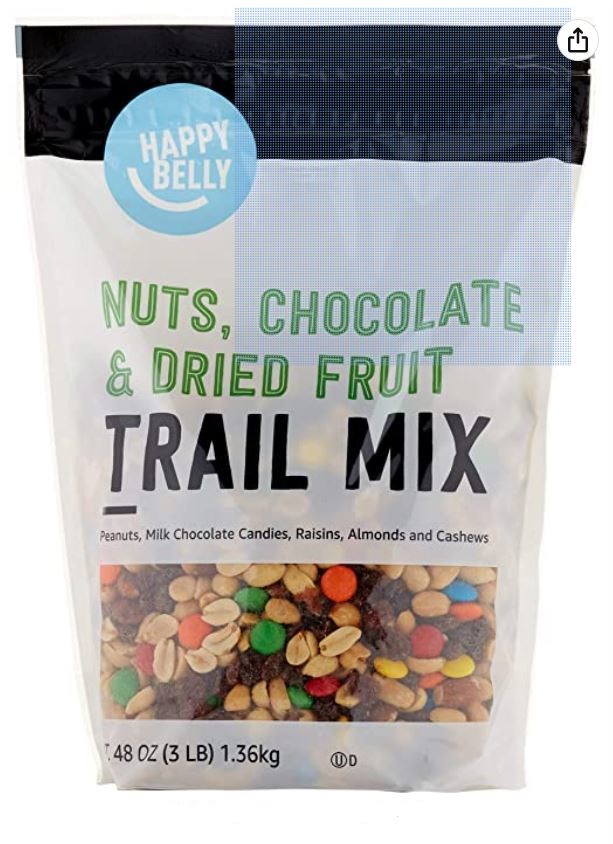 Perhaps the best of both worlds, Trail Mix is a snack that has a lot of room for versatility. You can make your own or just buy it from the store. Just make sure to get your favorite nuts, seeds, dried fruit, and a sweet treat to add to the recipe.
3. Tuna Packets and Crackers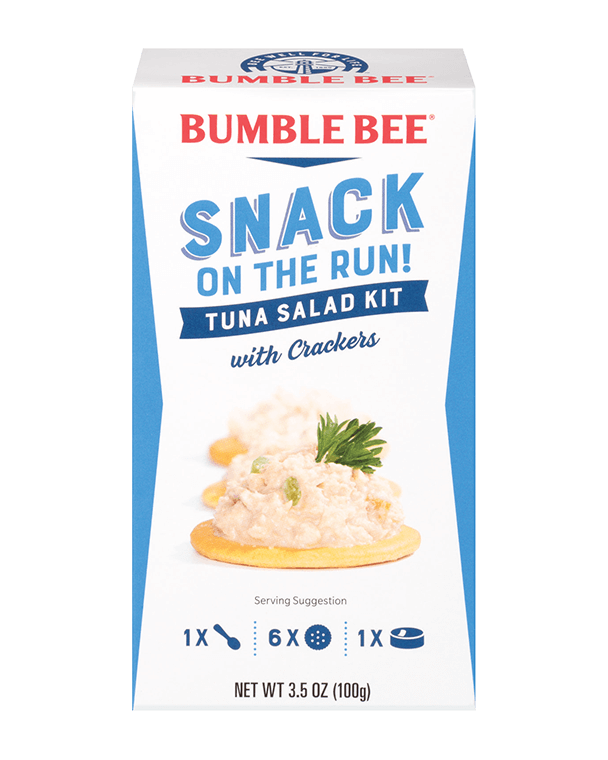 A very easy snack for being on the go is Tuna Packets and Crackers. You won't have to worry about making a mess because the package stores the tuna within for easy access. With the crackers, you will not need a bowl or spoon. This is a great choice because it is low in sugar and high in protein.
4. Apple and Peanut Butter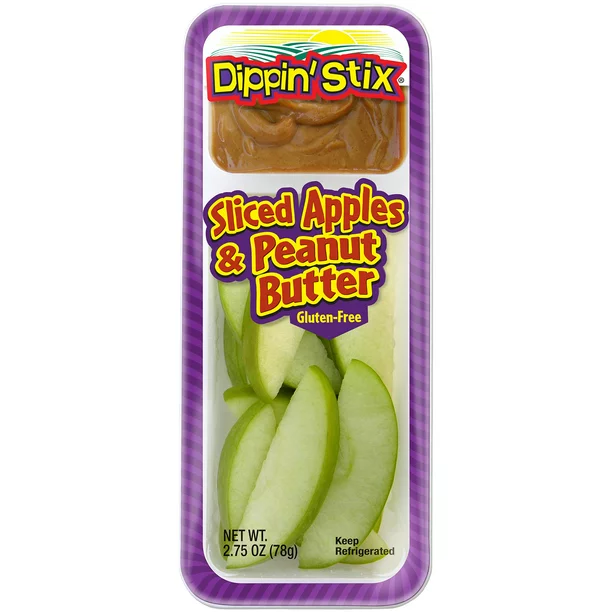 One of the classic combos that people have been a fan of since they were kids: apple and peanut butter. Pairing a juicy, sour green apple with the sweetness of peanut butter will surely make your taste buds dance.
5. Dried Fruit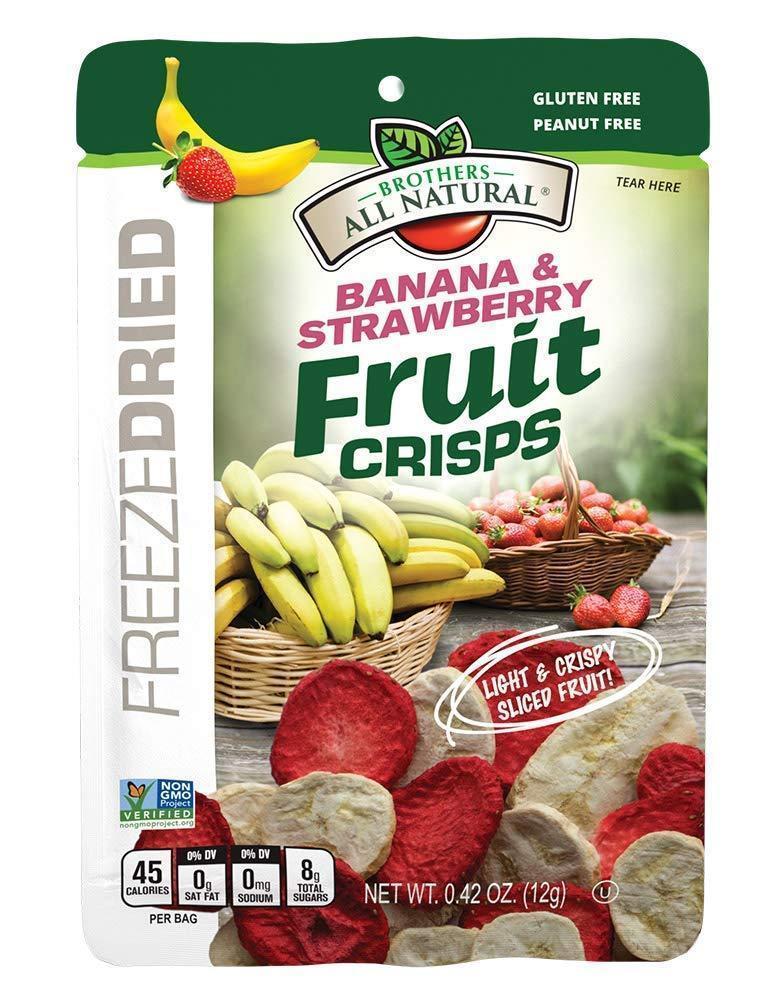 When you need a nice boost of energy, dried fruit is a great choice for a snack. There is a variety of dried fruit to choose from at the grocery store if you are picky. This is one of the healthier choices on the list and will not disappoint you.
6. Medjool Dates and Almond Butter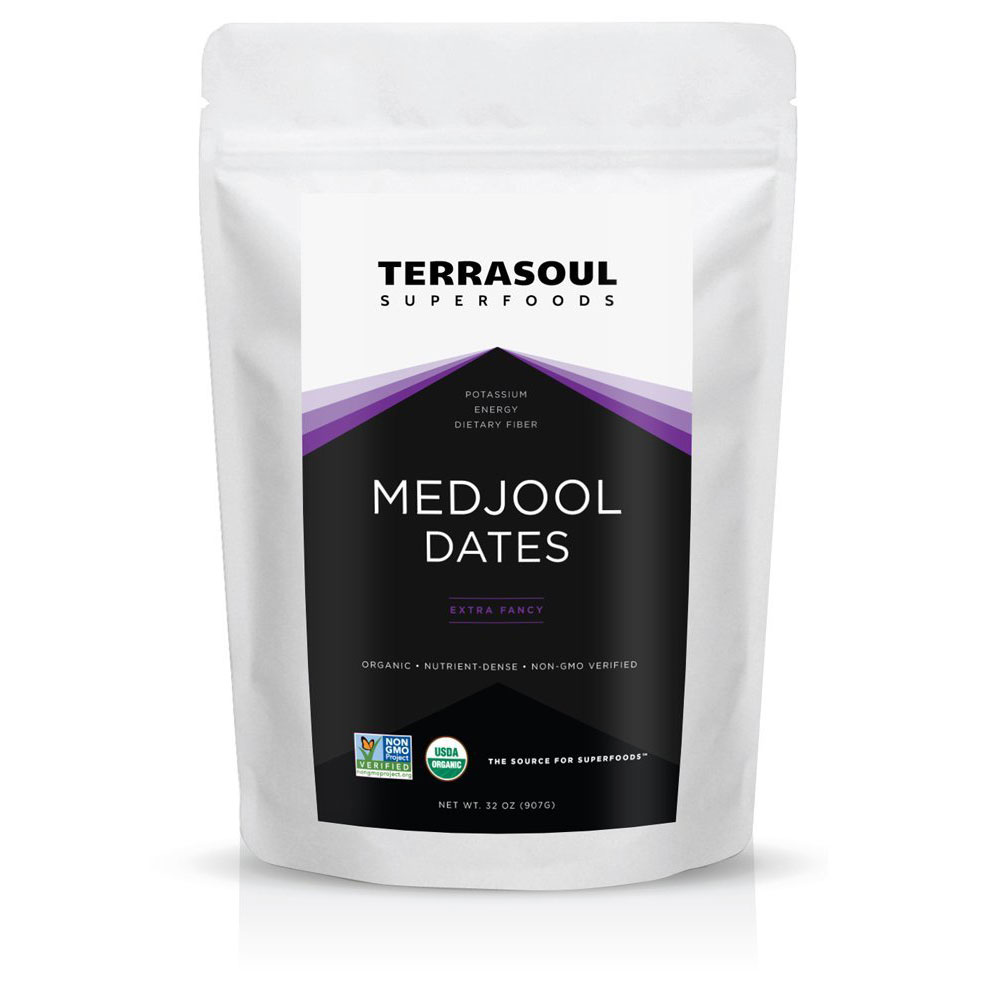 As some may say, Medjool Dates and Almond Butter is nature's candy. You can expect Medjool dates to taste like caramel due to their sweet and chewy characteristics. When you pair these with any nut butter such as peanut or almond, you will have a snack that is perfect for hiking. The overall taste can be compared to a peanut butter and jelly sandwich without the bread.
7. Protein Bars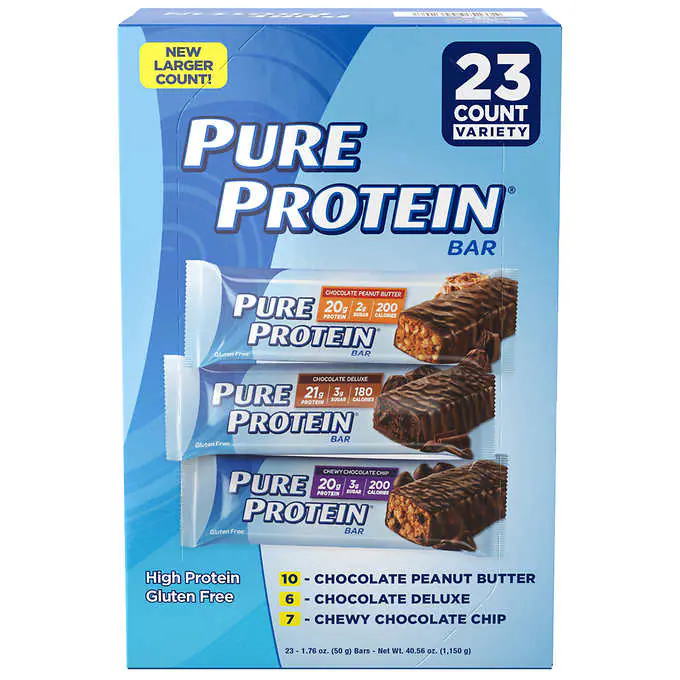 If you are searching for a snack that is high in protein and will fill your stomach up, protein bars will be your go-to. Protein bars range from so many different brands to flavors so you can surely find something that is suitable to your liking.
8. Beef Jerky or Meat Sticks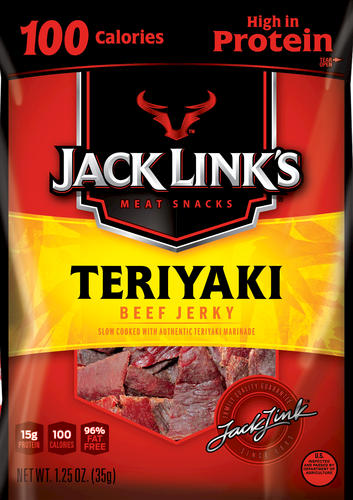 Personally, beef jerky and meat sticks are my favorite snack, especially for hiking. You should keep in mind that this snack will be a little bit higher in price as compared to the others, but it is well worth it. This snack has a lot of protein and it's a nice change from the sugary snacks.
9. Mixed Nuts or Candied Nuts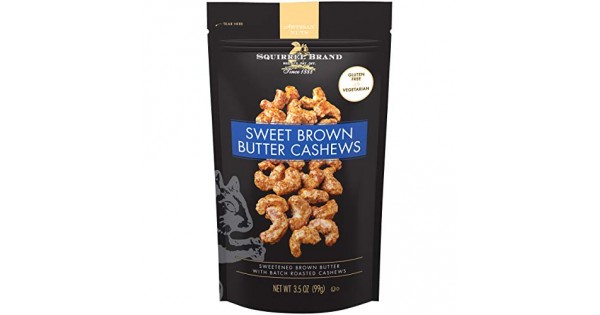 If you are hiking all day, it is very important to make sure you are consuming enough calories to replace the calories that you have burned. For their weight and size, nuts are high in calories. If you are trying to lay off the sugary snacks, you can always mix the raw nuts with the candied nuts.
10. Homemade Energy Bites and Granola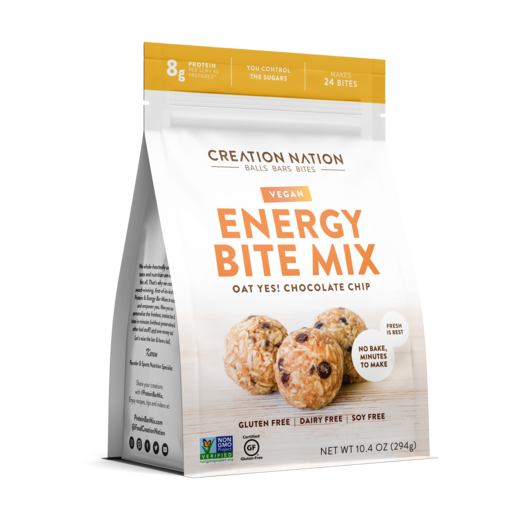 If you don't want to buy snacks from the grocery store, this option will be the key to your heart! A super fun, yet very delicious option that can't be beaten. You can put your own little twist on the recipe depending on what you prefer to taste which is always great.
11. Nutella and Pretzels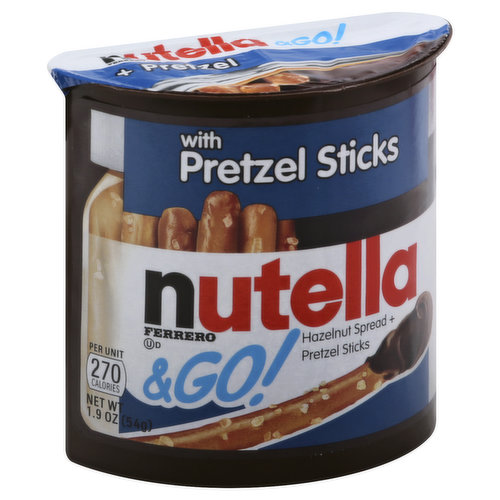 It is a sweet and salty snack. Although this isn't always the ideal snack for the start of a hike due to the added sugar, it's definitely a great snack to end a long day that was filled with hiking. This snack will awaken your taste buds, give you a small mood boost, and make your trip home even more vivid. Ending up on a sweet note is indeed pleasant.
12. Gatorade Chews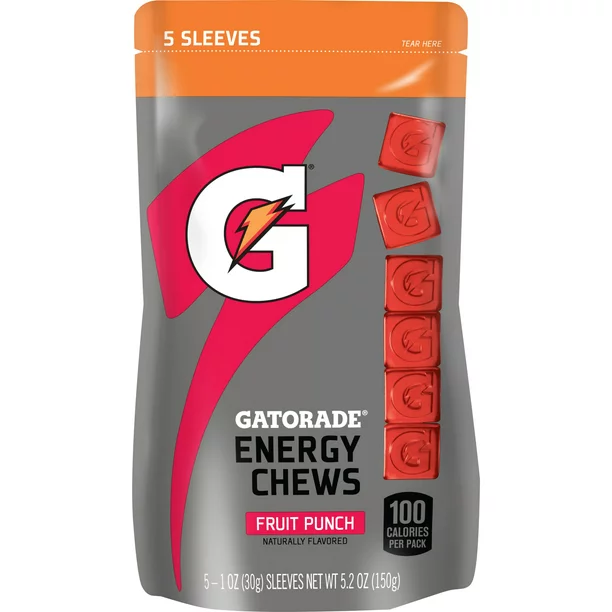 Need a snack that is great for being on the go? These Gatorade chews make a perfect snack. They're fantastic at holding your blood sugar levels up, they're delicious, and they have a thick, smooth texture. Just wait for the energy boost you will get from them, you'll definitely need it!
How to Choose Best Hiking Snacks
Slow Burning Energy Snacks
Consisting of protein, fiber, and carbohydrates, slow-burning snacks will help cure your hunger for up to many hours. This is a great choice especially if you will be hiking long distances for long periods of time.
Caloric Density
The higher the caloric density in a particular snack is, the more energy you will acquire in the long run and it will feel like you are carrying less weight. Caloric density snacks are high in fats which is what your body uses for energy. Some examples of the best hiking snacks that have high caloric density include chocolate, olive oil, peanut butter, and nuts.
Quick Energy Snacks
If you need a quick burst of energy, look for snacks that provide sugar, also known as simple carbohydrates, and sometimes contain electrolytes as well. These snacks will help you move on at an ideal pace, while also continuing your blood sugar levels for longer hikes.
Nutritious
It is very important to carry a variety of snacks that are nutritious. Nutritious snacks will help you have the energy for longer amounts of time. Therefore, it is important to create a balance of snacks that include fiber, protein, fats, and carbs. Now, if you were to eat foods that were processed while hiking, you will notice that you will get a quick burst of energy right after, but then you will become very slow for the rest of the time.
Sugary vs. Non-Sugary Snacks
Many snacks contain sugar. This is not always the best option for hiking because you can get energy in a quick form, but from there on you may become steadily tired and have less energy than you began with.
Conclusion
All in all, there are various options to choose from when it comes to the best hiking snacks. You can choose anywhere from a sour to a sweet taste. You can also go from a crunchy to a soft texture. No matter what choice you choose, it is vital to have a snack for your hiking trip because your body will burn many calories that are both your fat and muscles stored throughout the duration, so it is necessary to have a snack that will replenish close to everything that you have lost.
If you found this list of the best hiking snacks to be useful, check out our website for more.