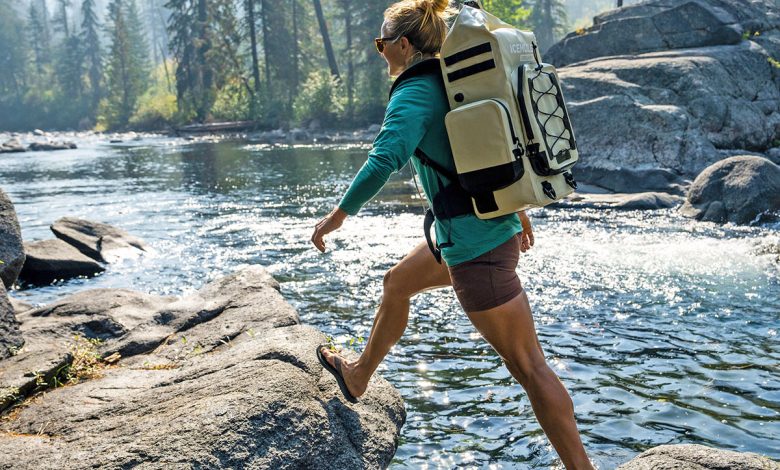 Don't you just love the idea of exploring and communing with nature? Often, a quick beach trip, picnic, or hike is a cure to one's weary soul. But some things can get in the way of your outdoor commune. One of which is how you can get to your destination with cold drinks and food. Those that can produce thirst-quenching cold drinks and delicately fresh appetizers have an edge. You can't seriously imagine the effort it takes to ensure that all the items remain cool and preserved over challenging trails or several hours of travel. So, how do you keep things fresh when you are outdoors? Amazingly, you can enjoy cold drinks and food after hiking or on the beach using the best cooler backpack!
Times have changed, and you no longer need to lug your parent's cooler box on your trips. There are now backpacks with coolers that are lightweight, comfortable, and easy to carry. We have prepared a guide to help you choose the most suitable cooler backpack for your travel needs. 
Best Cooler Backpack Products:
1. 
YETI Hopper Backflip 24 Soft Sided Cooler/Backpack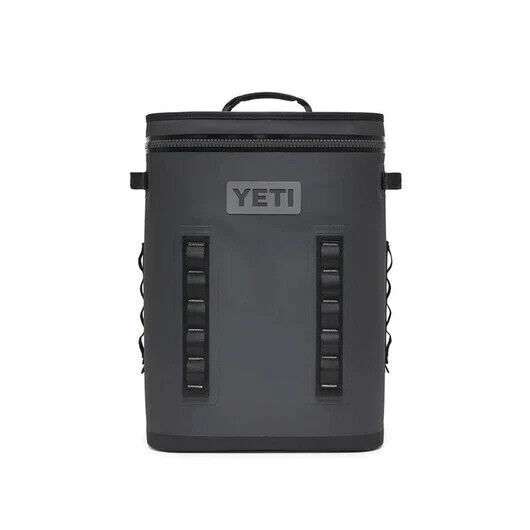 YETI Hopper BackFlip Cooler Backpack is one of the best cooler backpacks that you can ever find! It comes with a premium price tag that is easily justified by its features, and it's no wonder people are obliged to buy this bag. YETI always takes the extra mile to provide top quality outdoor gears, and the Hopper is no exception. It uses high-density fabric and a waterproof hide shell. It is resistant to punctures and UV rays, sturdy, and waterproof. The interior is lined with a food-grade liner that covers the Coldcell insulation. This bag can't be flattened or folded, but it provides superior cooling power for more extended periods. It also features hydrolock zippers, comfortable shoulder straps, grab-top and side handles for your convenience. 
Features:
Coldcell insulation for keeping things cool

FDA Approved food-grade liner
Hydrolock zippers
Three-year guarantee
Benefits:
High-tech insulated cooler backpack

High-density fabric that is puncture-proof and waterproof
Comfortable shoulder straps
With grab top and side handles for convenience.
2. 
IceMule Classic Insulated Backpack Cooler Bag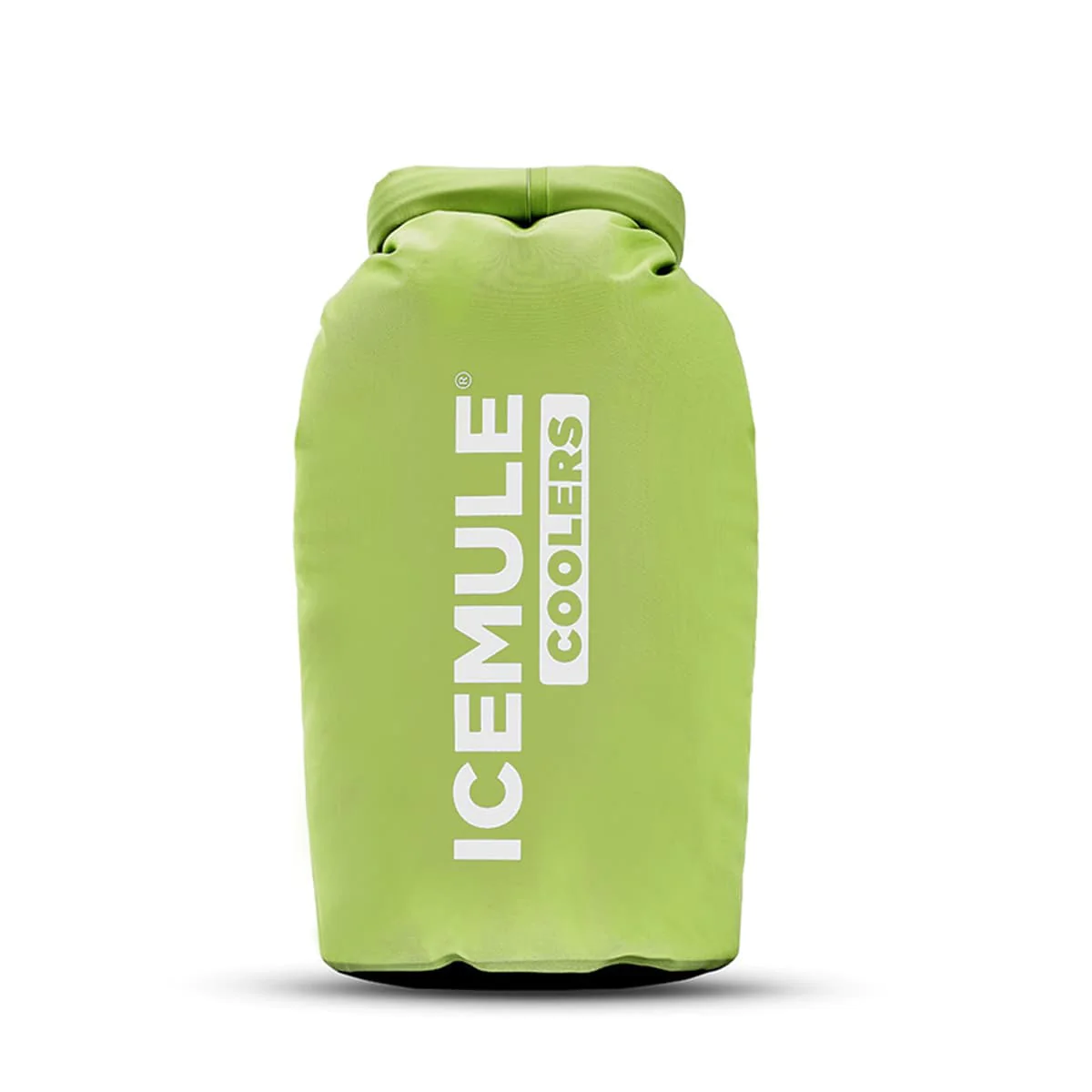 If you want a back that effectively holds ice and keeps your items cold for a longer period, the IceMule Classic Cooler Bag is a must-have for you. This heavy-duty bag is capable of maintaining ice intact for up to 24 hours! It features high-levels of waterproofing with its welded seams and no zippers. It is also convenient to store when not in use as it easily folds or rolls up when empty. IceMule is one of the most portable cooler backpacks that anyone can carry. It is ideal for people who love outdoor and watersports activities like fishing or boating. The bag is spacious enough to fit up to 18 cans so you can entertain your friends too!
Features:
24 Hour cooling capacity

Fits 18-cans to keep cold
High level of waterproofing
Rolls or folds up when not in use
Benefits:
Portable cooler backpack

Heavy duty and keep items cold longer.
Ideal for outdoor and watersports activities
Secure storage and convenient to use
3. 
AO Coolers Backpack Soft Cooler with High-Density Insulation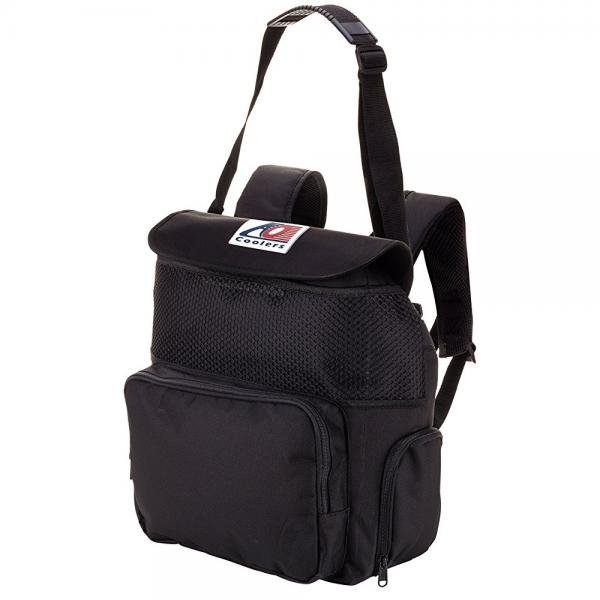 AO backpack coolers offer a stylish, cost-effective, and practical cooling package for long and short trips. It comes in various colors and features comfortable carrying design with padded shoulder straps. It may look a bit sluggish at first, but its durability and capability for keeping your drinks and food cold for long periods are quite impressive. Its exterior material is made with canvas fabric while the interior is made with two types of insulation. This moderate-sized cooler backpack is a top pick for its all-rounder impact and ready to go features.
Features:
Moderate size can hold up to 18 cans.

Can keep ice for up to 24 hours
Made from canvas exterior and double insulation inside
Waterproof and no leaks
Benefits:
Cost-effective

Available in six colors
Good to go features
Comfortable wear with padded straps
4. 
TOURIT Leak-Proof Soft-Sided Cooler Backpack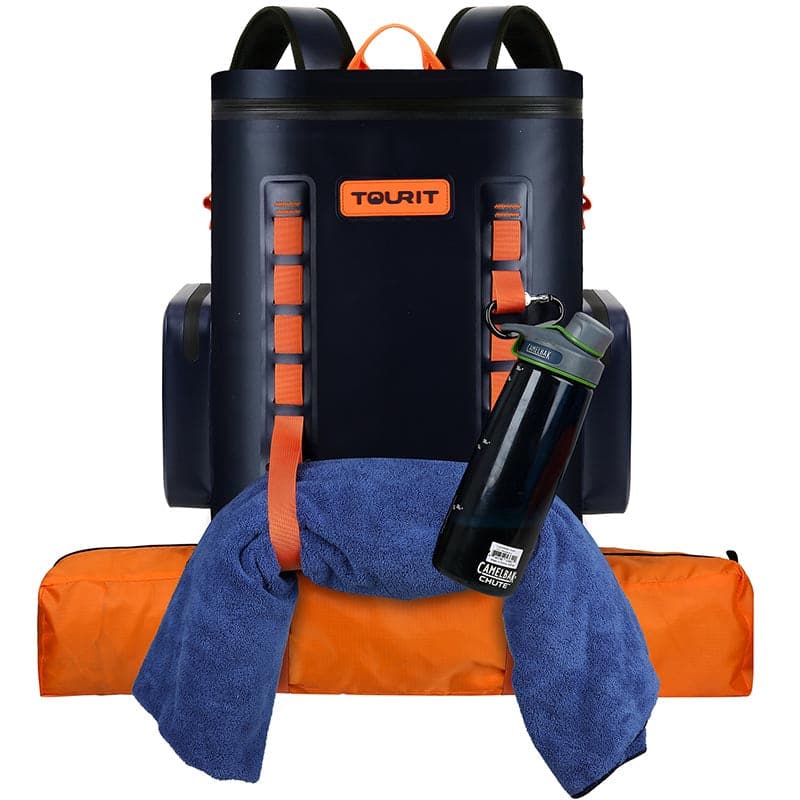 The Tourit Leak-Proof Cooler backpack is a highly-recommended pick by avid campers and travelers. It is ideal for various outdoor trips and activities. Likewise, it is a durable, lightweight, and high-performing cooler. You can take it with you for picnics, hikes, road trips, camping, hunting, fishing, and others. It features 3-layer insulation that is all FDA approved, high-density materials and leak-proof liner. This backpack also keeps up to 31 cans of drinks, and there are several pockets so you can organize your things better. It is large enough to store everything you need, but it can become cumbersome. Thankfully it also has a padded shoulder strap for a more comfortable carry. Tourit also offers a lifetime warranty for any defects on their cooler backpack; thus, it is an excellent investment to have!
Features:
Extra-large cooler compartment

Padded shoulder straps
Several pockets to organize your necessities.
Lifetime warranty offered by the company
Benefits:
Cooling capacity lasts for up to 3 days.

Beer opener included in the strap.
Portable and impressive quality
5.
IceMule Pro Insulated Backpack Cooler Bag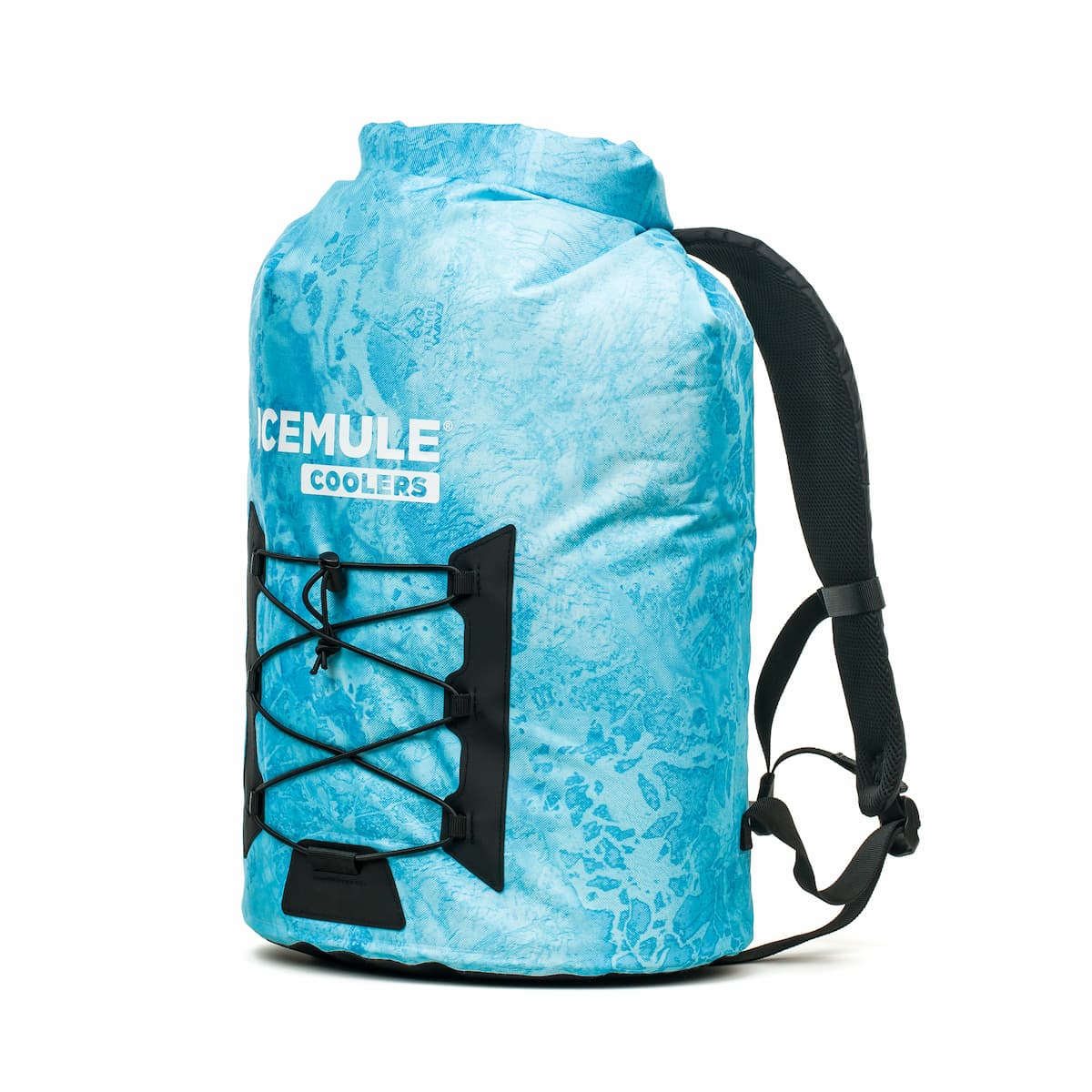 Another IceMule makes it on our list of the best cooler backpacks because they are so portable, durable, versatile, and reliable. It comes in several sizes and colors to suit your style. You can keep your ice intact for up to 24 hours, so your drinks and food remain fresher for a longer time. It has five features that ensures excellent insulation – Comfort CarryIMPT System, MuleSkinEV Tough Inner layer, TriFold DriTop System, Polar Layer Insulation, and IM AirValve. It does not have any zippers, but it keeps things easily accessible. There are double padded straps to ensure that you carry it in comfort. On top of it all, you can easily fold or roll it when not used!
Features:
Keep ice intact for 24 hours.

Uses 5 level insulation system
Welded seams, no zippers
Foldable when not in use
Benefits:
Keep items colder for a longer period.

Versatile, portable and reliable
Easily accessible
Comfortable to carry
6. 
MIER 100% Waterproof Insulated Backpack Cooler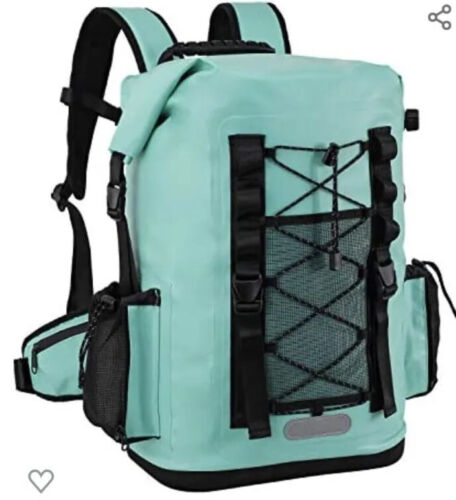 MIER Insulated Cooler Backpack is an excellent choice for those who want value for money and impressive performance in a cooler backpack. It is affordable, but it is designed to be sporty, discreet, and reliable. It is perfect for family outings, day trips, and day outs. Mier has a large interior that can hold up to 24 cans or food to feed several people for a day. It features a leak-proof PEVA liner and thick insulated interior to keep everything fresh and cool. This cooler backpack also has small interior pockets, and side mesh pockets to keep small items accessible. Aside from the padded backpack straps, it also has a top grab handle for your convenience. 
Features:
Sport and discreet design

Leak-proof PEVA liner and insulated interior
Multiple pockets available
Can hold up to 24 cans
Benefits:
Ideal for day trips, road trips, and family outings

Large interior compartment
Waterproof and leak-proof
Has a Two-year warranty
7. 
Corkcicle Cooler Backpack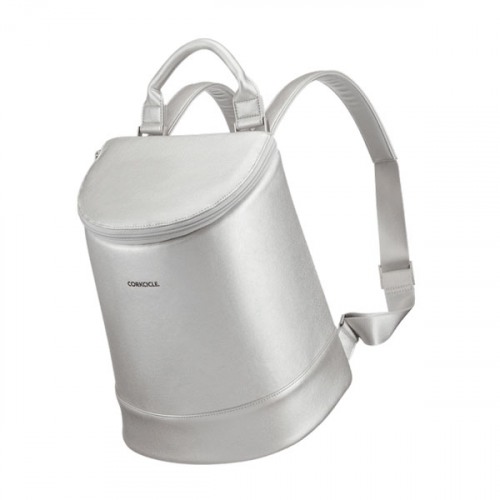 Next on our list is this ultra-sleek, soft-sided cooler backpack from Corkcicle. It rates highly among users because of its excellent performance in keeping your necessities colder for longer periods. It features closed-cell foam insulation and a food-safe TPU liner to keep drinks, and snacks cool all day on your trips. Corkcicle perfectly holds 12 cans or a combination of 8 cans and two bottles of wine. This backpack also has padded straps, synthetic leather top-handle, zip closure, and multiple pockets. It is also very easy to clean and maintain, so you'll love using this for your picnics, beach trips, and road trips. 
Features:
Food safe interior liner

Sleek, soft-sided backpack
Large 12-can capacity
With rear accessory pockets
Benefits:
High-performance closed-cell foam insulation

Stylish and portable
Comfortable to carry
Easy to clean
8. 
Arctic Zone Titan Guide Series Cooler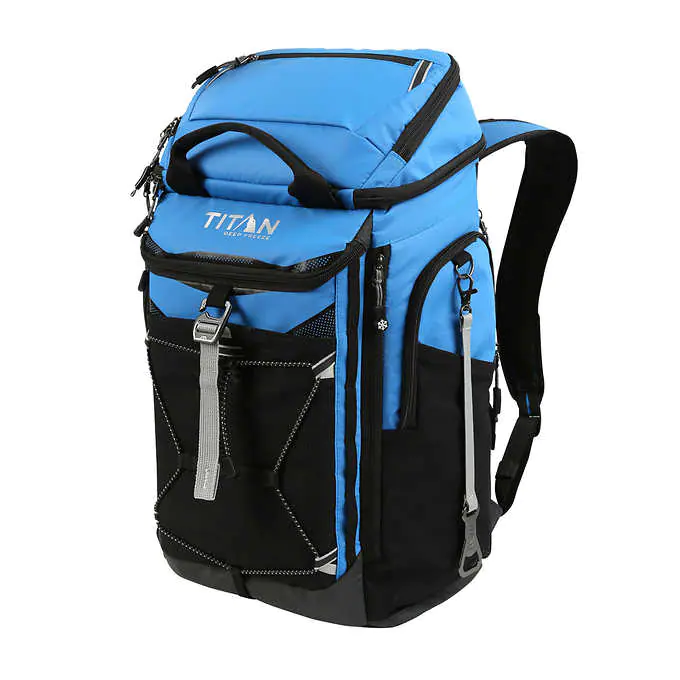 The Arctic Zone Titan Cooler Backpack is not only famous as a backpack cooler that can carry up to 24 cans, but it is also a low-profile bag that travelers can use as a regular backpack! It can keep your stuff cold for longer periods, and ice stays intact for up to two days. So for travels that lead to picnics, beaches, or those that have a lot of water and snack breaks, this is the best backpack for you. It features a reliable insulated and anti-microbial interior, exterior pockets, and webbings for attaching extra items. If you are looking for something that will keep your stuff cool, durable but does not look like a cooler, this bag is the one for you.
Features:
Large capacity can accommodate up to 24 cans.

Leakproof, waterproof and easy to clean
Can keep ice intact for up to 2 days
Deep freeze insulation and ColdBlock base
Benefits: 
Competitive price

Can be used as a travel backpack
Comfortable to carry with padded straps
Travel backpack design does not look like a cooler
9. 
Disney Classics Mickey Mouse PTX Insulated Cooler Backpack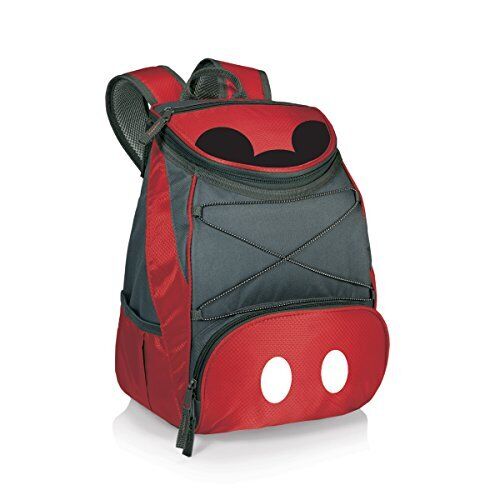 Cute is what best describes this Mickey Mouse PTX backpack cooler from Picnic Time. But it is more than just meet the eye. It has a fully-insulated, water-resistant interior so you can use it to keep your food and drinks during your trip to the theme park. Disney Mickey Mouse is made with durable polyester, padded straps, pockets, and cargo cords. It is very comfortable to carry, versatile, and features a Mickey Mouse design at the front. The bag itself is multifunctional so that you can use it for all your adventures. It also comes with a lifetime guarantee. 
Features:
Fully insulated, water-resistant interior

Can accommodate up to 23 cans
Made from durable polyester materials with padded straps and pockets
Mickey Mouse artwork design
Benefits:
Comfortable to carry

Multifunction can be used for various activities
Fully insulated interiors
Built to last a lifetime
10. ARTST 24 Cans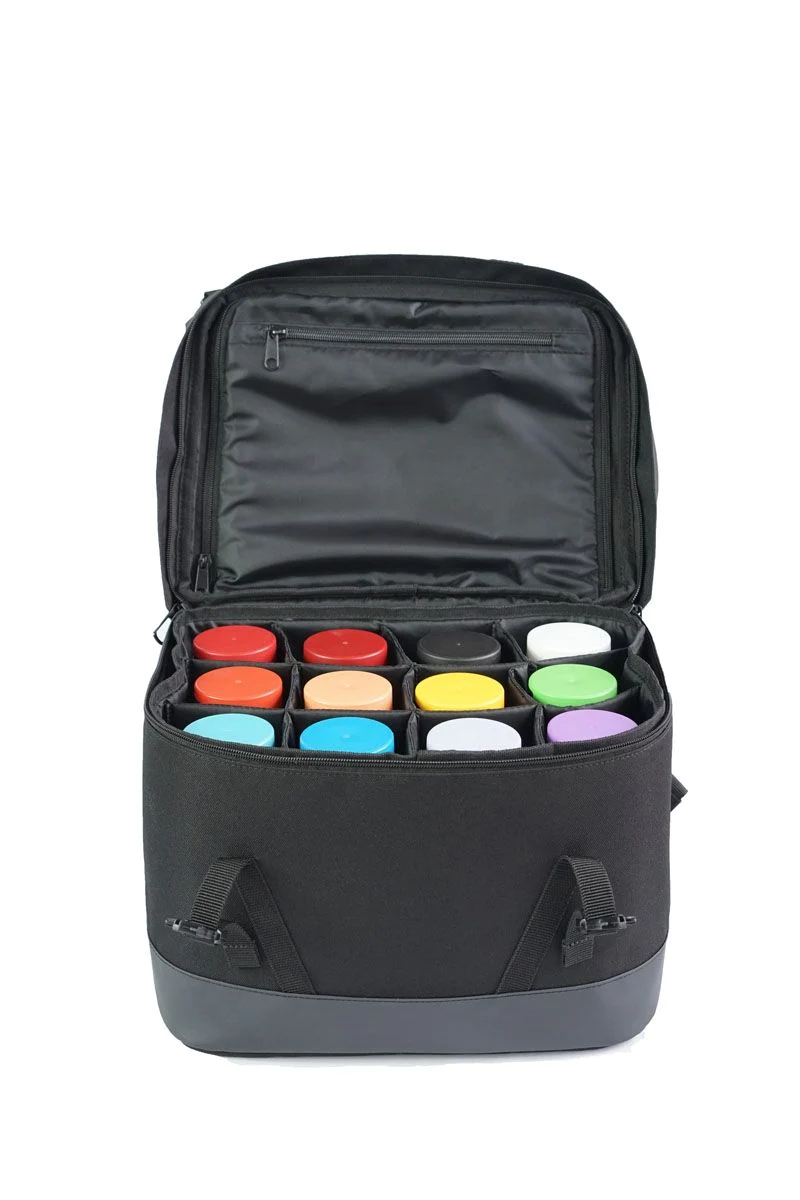 If you are looking for a cheaper alternative but almost similar features to pricier cooler backpacks, the ARTST soft cooler backpack is the one for you. It is leak proof with double layer TPU material and welded seams. It is waterproof and sweat-resistant too. Will keep your food and drinks cool up to 72 hours with its high-density foam, dual thermoplastic layers and airtight zippers. It can accommodate 5lbs of various items, and its wide-opening makes it easy for you to access everything. It has well-padded straps, and it is also easy to clean!
Features:
Double layer TPU lining

Welded seams and airtight zippers
Keep cools for up to 72 hours
Large capacity, portable
Benefits:
An affordable option

High-quality and durable
Easy to carry and clean
Leakproof, waterproof and sweatproof
What Is A Backpack Cooler?
A backpack cooler is a portable bag which offer superior insulation to keep drinks or food items cold and fresh. It is designed like a regular backpack with straps and pockets, but the technologies applied ensures that the temperature is kept cooler inside the back. The best cooler backpacks can keep ice intact for up to 72 hours, while keeping it convenient and portable for you to carry around.  
How do you use a backpack cooler?
Backpack coolers are used similar to a regular travel backpack. These bags are designed with padded straps so you can move easily and keep your hands free. Cooler backpacks are ideal for hikes, picnics, beach trips, road trips or for exploring a theme park. You can keep your drinks cold and food items fresh for your consumption anytime during your break or meals. 
How do you keep drinks cold in a backpack?
Cooler backpacks work by keeping the contents insulated, and you will need to have ice packs or bags of ice inside along with your food and drinks. Some bags are leak-proof, and you can fill them directly with ice. While others suggest, you use pre-frozen ice packs to keep your items cold. 
Conclusion

: What Is The Best Backpack Cooler?

 Getting a backpack cooler that you can use for all sorts of activities should lead you to the highest-quality, best performing and most durable product on the market. Among the brands we've reviewed, the most recommended and the best backpack cooler to date is the YETI Hopper Backflip 24 Soft Sided Cooler/Backpack. It may be on the pricier side, but the quality and the performance justify its costs.