Camping
Moon Lence Chair Review – Ultralight Camping Chair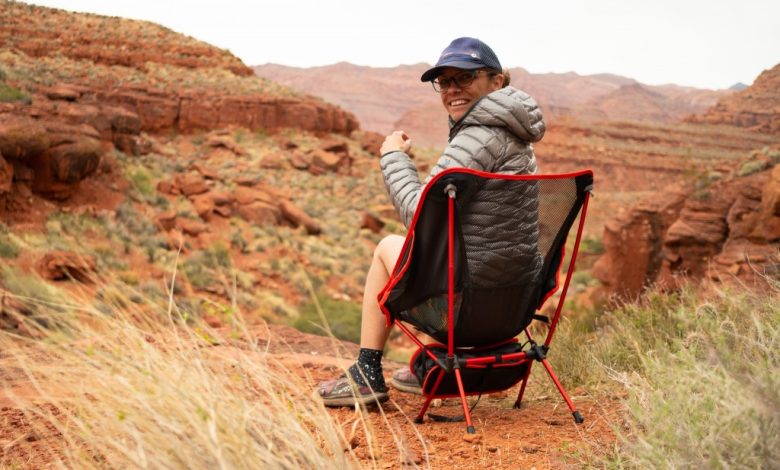 Camping is an excellent adventure. If you have the right chair, your trip will be more comfortable. Moon Lence chair not only improves the trip but also makes it quick to set up. Unfortunately, 90% of the chairs will fail to do this; they end up being a waste of money.
Moon Lence Chair Features And Details
Moon chair camping has different features as clearly outlined here:
High durability:

 seat is made of 1000d Oxford fabric with a heavy-duty aluminum frame. With high maintenance, it lasts for long.

Super comfort, 

unique design, ergonomic and cozy seat give you the perfect seating experience to relax. Soft and breathable net seats make you feel comfortable while you relax. It's a choice with no regrets.

Anyone can fold into Portable design; 

both the mesh and the brackets can be folded into small pieces. This portable chair is very compact and you can put in your luggage or backpack. A handy carry bag is included to make it easier to carry and store when not in use.

Comfortable and clean Installation, 

metal poles and collapsible mesh make it easy to set up and fold. It is super easy to clean: just wipe it off or clean by soap water.

Versatility is

 ideal for hikers, backpackers, campers, concert-goers, adventures, and anyone looking for comfort without the bulk.

The design: 

 You have four colors to choose. It's easy to find a color that suits one's taste.
Up to 242 pounds is the weight this camping chair can carry up, though this is a lower weight than other chairs. It still makes up for it in different ways. The seat usually stands at 15inches tall, which is ideal for teenagers and adults. Second, it's fitted with waterproof fabric, implying it dries up quickly; also, you can clean this chair very quickly.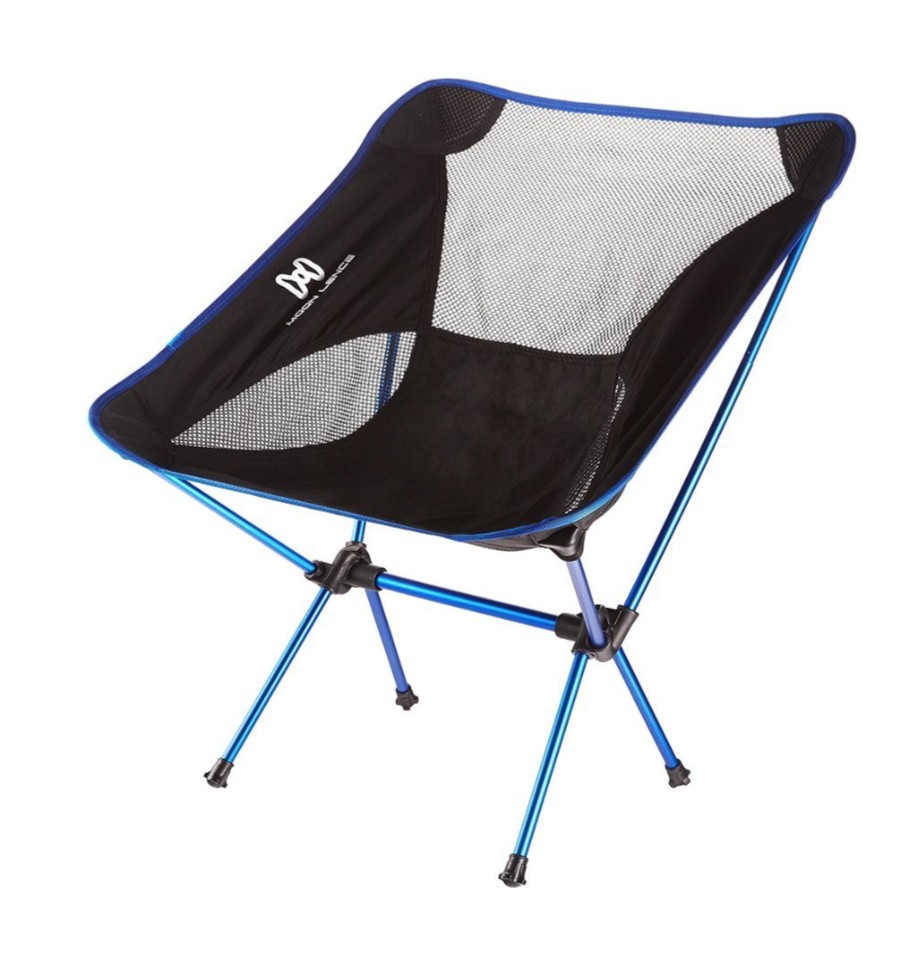 Pros
Comes fitted with a carrying base
Small enough to fit in aloft storage compartments.
The aluminum alloy frame which keeps the seat's weight low.
Set up is a complete breeze
Mesh fabric allows the chair to have a circulation of air; it can breathe when not in use.
It has a waterproof ability.
Lower price point if we compare with similar chairs.
Cons
It has no cup holders
Not recommended for adults who are taller than 6 feet.
This chair holds a lower maximum weight compared to many similar chairs.
It quickly sinks on soft ground or sand.
This ultra camping chair lives up to its name. It only weighs 2 pounds. Combining a 1000D Oxford fabric and aluminum alloy frame makes it maybe the most durable camping chair. Also, it has a very easy setup and stowing because of the bungee cord construction.
Facilitates super-easy portability; this chair is not only lightweight but also easy to fold up.

Rigid construction meaning you will not have to replace your chair shortly as it's long-lasting.
Very compact, easy to carry out from point A to B, depending on the camping site. Comfortable to sit on and relax enjoying the scenery
Fitted with anti-skid feet, hence increased stability convenient to all individuals.
Due to its waterproof nature, it makes it convenient to go camping even in the rainy season.
It's very economical hence affordable to people with 

low budgets.
Ultralight Camping Chair Conclusion
In conclusion, the Moon Lence chair builds quality outdoor activities. It is strong enough to take on up to 242lbs, more than enough capacity to cater to most people's weight. Hence remains the ideal decent holiday gift to friends and families. It makes camping adventurous.