Camping
5 Tips for Camping Activities After Pitching Your Tent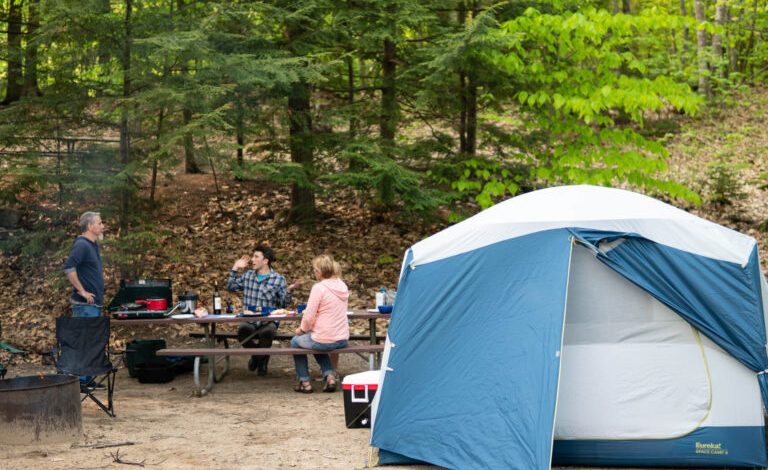 For most campers, camping in itself is the best outdoor activity there is. From planning your trip and packing your bags to hiking to the site and pitching your tent. It's easy to stay busy while cooking a meal on a portable stove or simply sitting down and enjoy your surroundings. Still, not everyone feels is built for this kind of relaxation. There are plenty of campers out there who need something more, campers who seek adventure and find peace in staying active rather than by kicking back.
We've composed a list of things to do around your campsite when the camping itself is just not enough for you anymore.
Tips for Camping Activities After Pitching Your Tent
Explore your surroundings
So, you've chosen a place to pitch your tent, and you've set up camp. Maybe you are somewhere in the great outdoors; maybe you've chosen to spend your time at a buzzing family campsite. It's a great idea to leave your tent behind for the day and explore your surroundings in both cases. Do you know everything there is to know about where you are camping?
The further into the wilderness you've pitched your tent, the more adventurous it can be to explore the world around you. HIke as far as you can, and explore everything there is to explore. Maybe you'll stumble upon a beautiful cave to explore, or find a hidden lake to swim in! Of course, nowadays, most campers can easily take their smartphone out to see what lies beyond; but really, where's the fun in that? Nothing takes the fun out of exploring more than your map-app, so tuck it deep into your backpack and set out to create your own adventure.
If you're camping at a well-known campsite, or in a more populated area, go for a walk to find out everything your surroundings have to offer. Most campsites offer plenty of games and activities, and you might find interesting parks or museums in the nearby village.
Take a dip
Most campsites are located near a body of water, which creates a host of recreational activities. Some sites are situated near a lake, others near a river or the sea. If you are camping in the wilderness, you might also find a place where you can take a dip. Either way, it's time to enjoy the water! One of the most obvious activities here is to go for a swim. Swimming is a healthy outdoor activity, and you won't need any equipment for it. If you prefer to have a more relaxing experience on the water, hop in an inflatable boat or drift on the water in a tire tube. Larger bodies of water often offer additional activities, kayaking, canoeing, paddle boarding, or boating.
If you don't like getting wet, there's also plenty to do around the water, such as sunbathing, reading, or collecting stones or shells.
Stay active
When you are camping, there are plenty of opportunities to keep yourself active. You can't simply go inside and park yourself in front of the TV, so now's the time to do something! One of the most popular camping activities in hiking. Go for a long hike in the nearby woods, walk to the other side of town or see what's on the other side of that mountain. If your campsite allows for cycling, take or rent a bicycle to broaden your reach and explore your greater surroundings. Whether hiking or cycling, there's a good chance, you'll find more things to do while you are on the road. Maybe you'll discover a nearby lake or river where you can go swimming, or find a nice pub in a nearby town to return to in the evening.
The outdoors also offers great opportunities for other physical activities. Stretch your legs and go for a run, or release your inner child by climbing a tree. If you are ready for some adventure, you can also consider going rock climbing or rafting.
Enjoy the darkness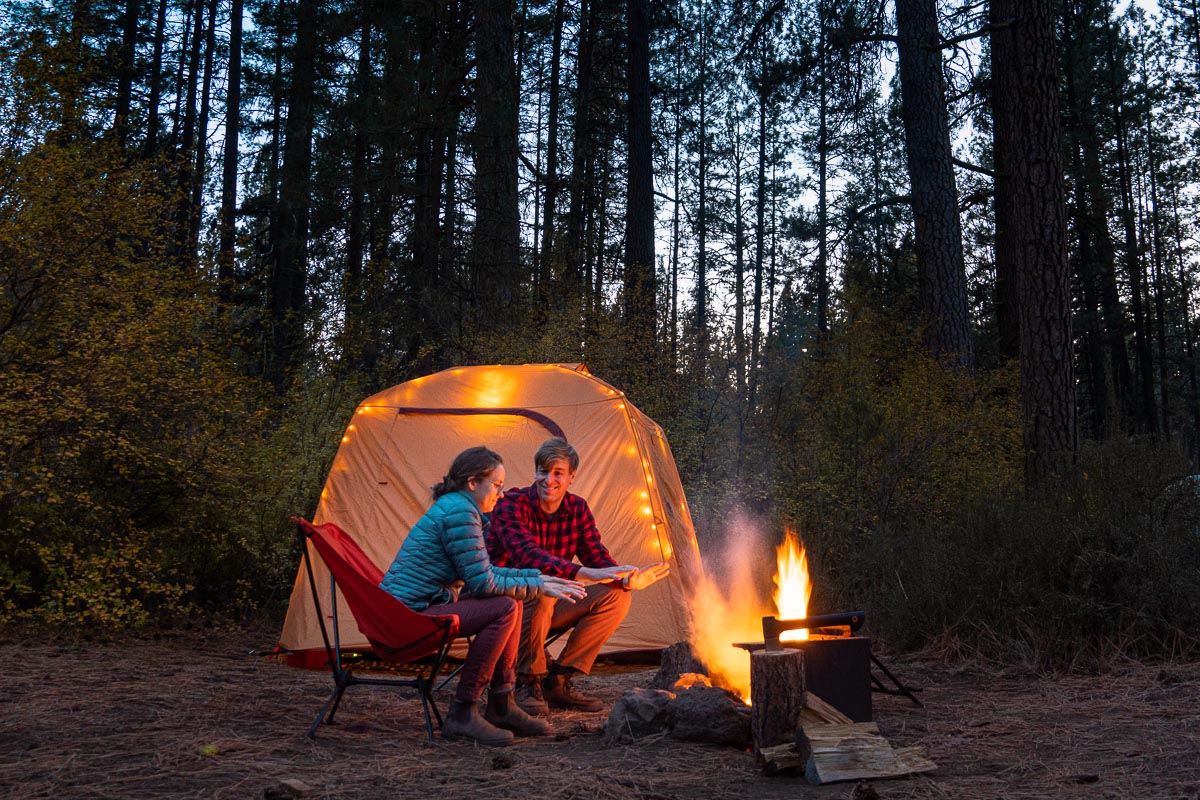 Whether you live in a big city or in a small town, there's probably always a light on it somewhere. At your campsite, however, the light you have at night will probably come from your own light sources. Maybe it's time to turn them off! There are plenty of things to do in the dark when you're camping. Simple camping activities, such as an exciting game of capture the flag, can be even more exciting after the sun goes down.
If you are in a more romantic mood, you can lay out a blanket on the grass and enjoy stargazing. Far away from the bright city lights, you'll be able to see many stars. Try to spot shooting stars, the spacelink satellites, or the international space station. If you are interested in astrology, you can also try to identify all the constellations.
Be prepared for a rainy day
Not every day can be a sunny one. It can be quite disappointing when the wood for your campfire is soaking wet and the humidity is getting into your clothes, but in the end, it's all part of the fun. Crawl inside your tent and you'll find plenty of things to do. Prepare yourself for rain by bringing some nice card games, dice games or puzzles from home. A classic among campers is the crossword puzzle. Here in the great outdoors, you'll have plenty of time to think about all those crossword clues. Some clues will be easy to solve, while others will take you days. If you really can't find a clue, and your friends are unable to help, you can always check online for a solution.
Other great activities you can do inside your tent's comfort are reading a nice book, working on your embroidery, or – if you did sneak your laptop into your backpack – watch a movie.
Organize a group activity
Unless you are camping on your own, there are many activities you can partake in with others. Most family campsites organize activities such as scavenger hunts, rock painting sessions or campsite sports matches, such as a family football game or Campsite Olympics. If you are out with friends, you can enjoy some teambuilding by practicing your survival skills together. Built a hut to sleep in, a raft to cross the lake, or constructed a parkour track to exercise on.
Popular campsite games to take on with larger groups are capture the flag, kick the can, manhunt, or similar activities. For less intense group activities, go into nature to spot and identify animal tracks, or organize a campfire in the evening. You'll find that it is often easy to stay entertained when you're with a large group of people.
Whether you are in the great outdoors or at a family campsite, and whether you're alone or with a group of friends, there are plenty of things to do around a campsite that don't directly involve general campaign activities. Just look around, and you'll find plenty of things to do!