Camping
Sleepingo Camping Sleeping Pad Review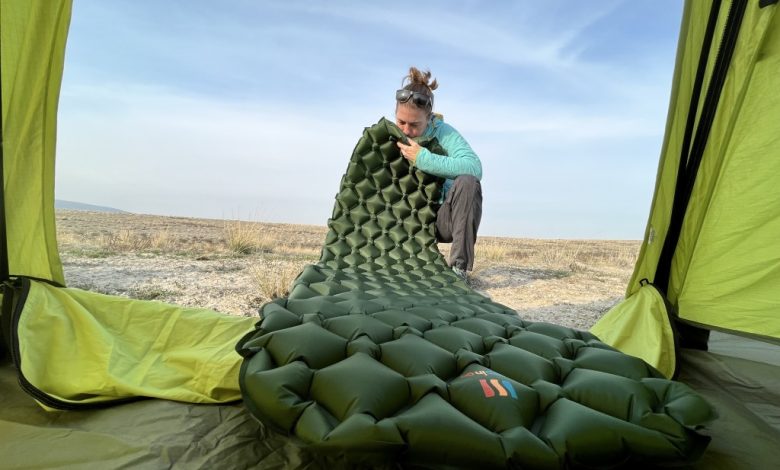 Staying outdoors can be fun until it's time to sleep at night and your sleeping pad doesn't withstand your weight or is ruined by the moist weather condition. I know you must have gone through several camping sleeping pad reviews so that you get the desired comfort you seek while laying outdoor. To save you the stress of picking the right sleeping pad, I decided to review the Sleepingo camping sleeping pad.
There are quite a number of sleeping pads out there, no doubt. But this one stood out the best with unique features and sits up there among the best sleeping pads you should consider using for your next outdoor adventure.
So let's dive into this review, see what the versatile camping sleeping pad has to offer and why it could be an ultimate choice and great fit for you.
About the Sleepingo Camping Sleeping Pad
The Sleepingo camping sleeping pad was built to help you stay comfortable when you camp out. It comes with thick support of up to 2 inches and sufficient size so you can sleep in comfort without worrying about falling off.
It is water-resistant, has a great price for value, and an excellent surface, which you won't find in most sleeping pads.
Let's jump into the individual features and why the Sleepingo bag sits there among the best sleeping pads for comfort when you go out camping.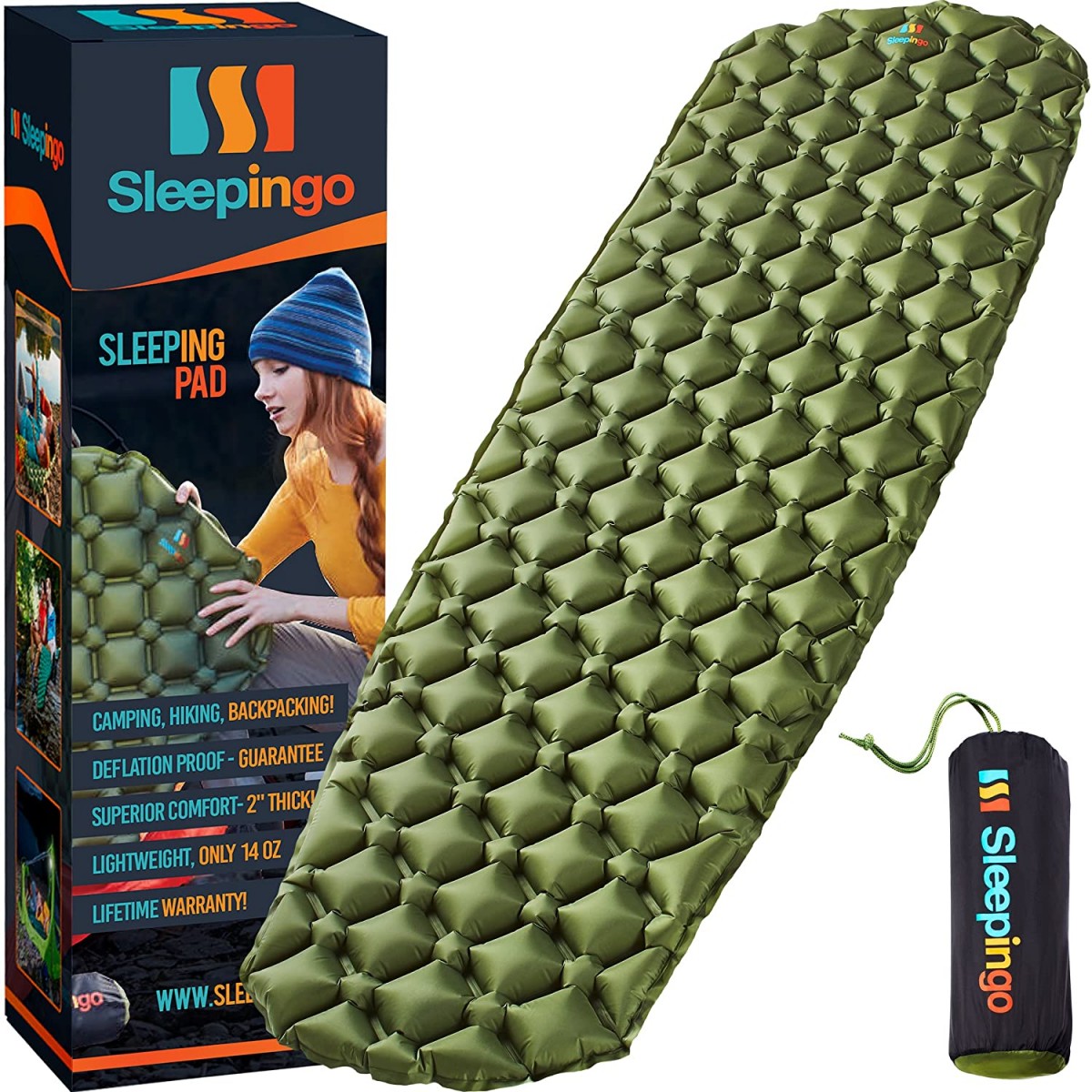 Thickness
With up to 2inches of thickness, you don't have to worry about falling off while having your night sleep. The Sleepingo Camping Sleeping Pad was built with support, safety, and comfort in mind.
Built to Last
No matter where you're camping, whether on the beach or high up in the mountains, the Sleepingo is built to last with a heavy-duty ripstop nylon fabric. This fabric makes the sleeping pad super strong and tear-resistant so you can use it for years in great condition.
Water-resistant
With a 20-denier thickness on the tough camping grade fabric, this sleeping pad is waterproof and helps you prevent heavy rain or moist weather condition from ruining your camping.
Size
When inflated, you get a size of 75 inches by 23 inches offering enough space for you to relax, stretch your body, and sleep in comfort. Plus, transporting your sleeping pad, especially when the bag is not compact when packed, is frustrating.
Fortunately, the Sleepingo Camping Sleeping Pad bag becomes small and compact (measuring 8 inches by 3.5 inches) when folded and packed, giving you enough comfort to carry about for any outdoor activity.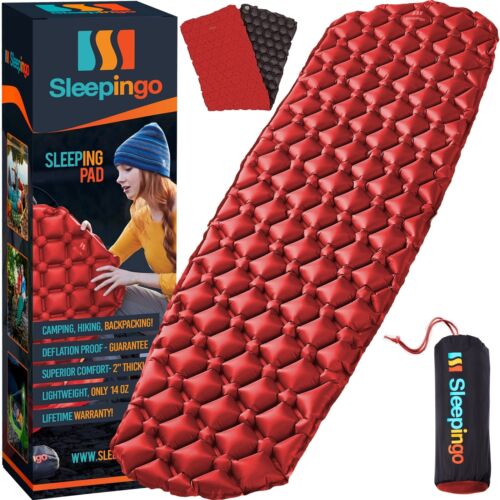 Supports various sleeping positions
The Sleepingo sleeping pad was built to accommodate any sleeping position and it is easily one of the best camping pad for side sleepers and back sleepers.
Whether you're a back or side sleeper, this sleeping pad doesn't bottom out under your weight due to the smooth cells that it packs in. So no matter the side you sleep on, be sure you're going to be in ultimate comfort.
Weight support
The Sleepingo camping sleeping pad was built for high performance, which is evident in the amount of weight it can support. Unlike other sleeping pads, this one is incredibly able to support up to 350 lbs of weight. Plus, you can always include one or two breaths to add a little firmness if need be.
Warranty
The product manufacturers offer you an awesome, no-risk warranty on the product, which includes a lifetime replacement warranty and a money-back guarantee if it doesn't meet your expectations.
Pricing
The sleeping pad comes feature-packed and is quite affordable for the value and comfort it provides.
Final Words
Suppose you're looking to have a great time outdoors, enjoying the utmost comfort, and safety while sleeping. In that case, you should stop jumping through various camping sleeping pad reviews and definitely consider the Sleepingo camping sleeping pad.
Not only is it built to support your weight, but you also get to enjoy its portability, flexibility, and waterproof feature.
It is one of the best camping pad for side sleepers and back sleepers as well. You can use it in rough outdoor locations and its lightweight design makes it easy to pack and carry out.
More so, the price is affordable for a sleeping pad with various marvelous features. And if you don't like the product after purchase, you'll get a money-back guarantee from the product manufacturers.
Over to you. What do you think about the Sleepingo pad? Let me know in the comment section below.