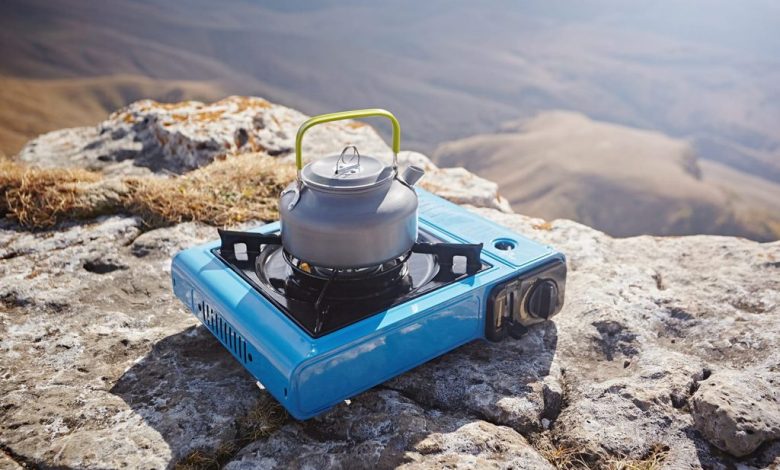 We all need to use a camping stove at a point in our lives. Whether it is for trips, summer holidays or even outdoor activities, this piece of equipment is highly essential. In fact, your trip (for instance) will be incomplete without it. You will not want to find yourself waiting on someone to finish using theirs or feel left out. Because of that, today we`ll share some tips on how to use a camping stove.
In fact, spending your holiday alone may leave you hungry for some time before utilizing it appropriately. That is why camping stoves like Weber Q 2200 come in handy. It is portable, lightweight and easy to set up. With this equipment, you will have a superb trip by preparing several varieties of dishes. This is because you don't even need a kitchen to prepare your meal. That is why this article enlightens you on how to use your camping stoves without difficulty.
What Is Camping Stove?
A camping stove is known to be designed as a portable stove, which is usually light in weight. They differ in sizes and types. They are powered through various sources of energy such as coal, electricity or gas. Since it is portable, it can be divided into several pieces – each having its own function. These pieces add to the weight of the stoves when organized together. In spite of this, camping stoves are versatile as they can be used on different occasions such as outdoor activities, holidays and so on. You should be very careful when you choose a camping stove.
How To Use Camping Stove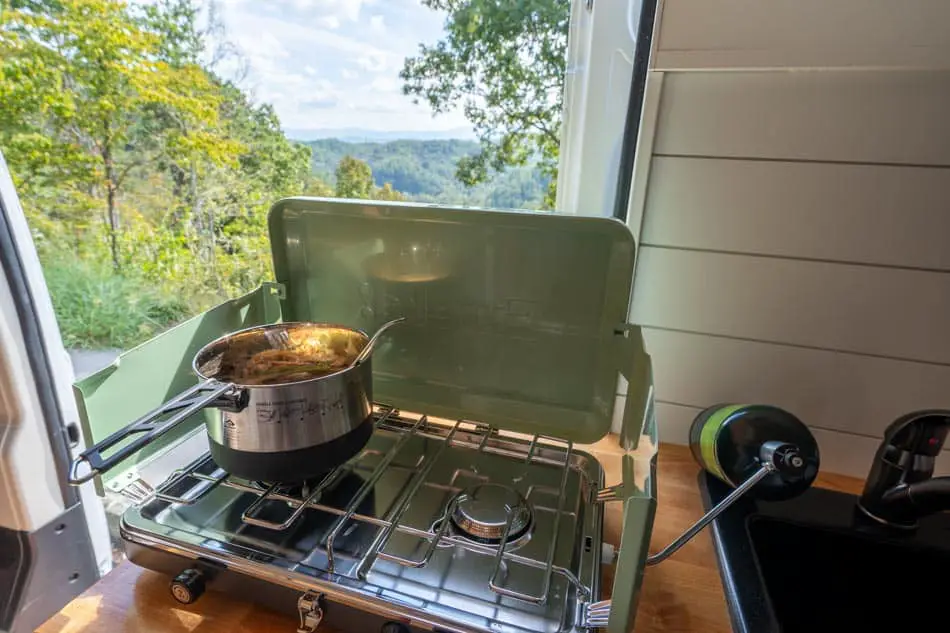 REMOVE ALL THE PIECES FROM THE PACKAGE
Remove all the pieces from the package the stove came in. Inside the package, there will be a manual or a list that lists all the items. These items are the pieces that need to be connected to form a stove. Ensure that all pieces are contained in the package and none is missing. If any is missing, seal up the package and return to the seller as it may be risky to set up.
CONNECT THE GAS CANISTER TO THE STOVE
This connection is important as it determines whether your stove will work or not. Here, the canister (a metal bottle) is connected to the stovetop via a gas line (hose-like material). You do this by twisting on to the stovetop. This is perfected when you hear a clicking sound. Ensure you do not twist too hard. 
CHECK FOR GAS LEAKAGE
You have to ensure gas does not leak to avert major accidents. To check this, spray soapy water on the gas connections. If a bubble occurs, it means there is leakage and you have to reset. If there are no bubbles, you can move on to the next stage.
PUT YOUR STOVE ON A FLAT SURFACE
Your stove has to be on a flat surface for it to work efficiently. Without it, your stove may fall over and cause wastage. Besides, you may have an uncomfortable experience without a flat surface. Luckily, stoves like Weber Q 2200 comes with a structured body that ensures balance.
SEPARATE THE ARMS ON THE BURNER
The arms on the burner of your stove may be grouped together. Ensure that the arms on the burner are evenly set apart as they are the support base of your stove. This is to ensure your pot or pan sits down correctly on the stove. Without this, your food may not be thoroughly cooked.
PUMP GAS
Your gas needs to be pumped by using the priming pump in the canister. You have to do this repeatedly for about 15-20 times. This is done to build up pressure on the liquid fuel to convert it from liquid to gas. Pump it until you have a firm resistance at hand.
OPEN GAS LIN

E
Open the gas line so that about 0.5 TSP comes out. You only need a few amounts of gas to make it work. This is done to heat the gas line and make it burn efficiently. To open the gas line, turn the knob attached to the stove.
LIGHT THE STOVE IN THE CATCHMENT AREA
Lighting the stove in the catchment area is the only thing that ensures your stove works appropriately. Without this, it cannot function at all. This process is called priming. You can achieve this by using a matchstick or a lighter. By putting it around the catchment area, it all lits up and burns efficiently.
ADJUST THE FLAME
Once your stove is lit, you can adjust the flame to the size you want. This is achieved by making use of the fuel adjuster attached to the stove. Ensure the adjustment is not too low so as to not to start priming again. Also, ensure it is not too high to avoid burning fuel rapidly.
SET YOUR WIND-BREAK SHEET
This is part of the pieces highlighted in point one. A good camping stove comes with one. It is an aluminum sheet that helps flames burn efficiently without disruption from the winds. Set it up in circles to avoid disruption. If the wind is too strong, use rocks to hold it in place.
CONCLUSION
With these highlighted points, you can easily set up your camping stoves without difficulty. Weber Q 2200 gas grill is a perfect example of a camping stove to make your trip awesome. We hope that with our tips we help you with how to use a camping stove. Cook your meal and enjoy your dish.