Biking
Best Peloton Toe Cages Reviews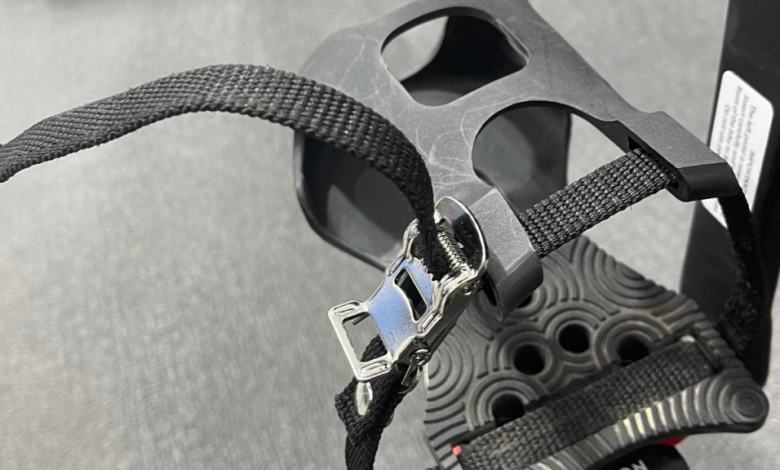 Working out at home has become more popular over the years. People have been setting up their home gyms and getting the equipment that you will find in public gyms. Peloton bikes are among the machines that they get in order to do their cardio. The basic thing you get additionally with the Peloton bike is some cycling shoes. What if we told you that you don't have to do that anymore? There is a perfect alternative that you can consider when getting a Peloton bike, and that is Peloton toe cages.
The key thing about Peloton toe cages is that they will maintain your performance, even if you are not wearing cycling shoes. With them, you can do your regular routine on your bike with normal shoes. This is a big plus because you may be a big family and the majority wants to use the bike. It will be foolish for everyone in your family to get cycling shoes. Just get yourself a pair of toe cages and everyone is set.
Here are some of the best Peloton toe cages that you can get today to make things easier for you.
Best Peloton Toe Cages Reviews
1. BV Bike Shimano SPD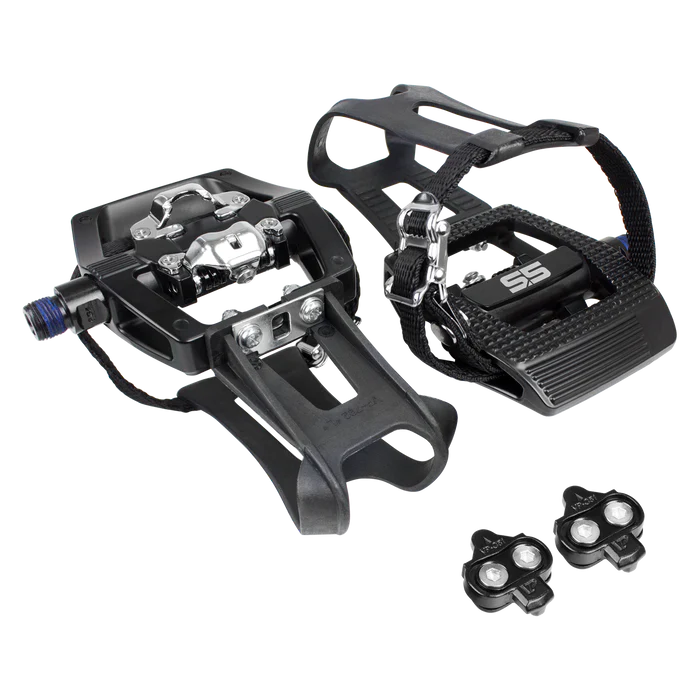 We will start off things with the BV bike Shimano SPD. The first thing you will need to do is take off your pedals that are on your bike. Then you will be able to place these straps and clips on your bike. With these pedal cages, you don't have to worry whether you are wearing everyday shoes or cycling shoes, they will fit both with ease. The Peloton shoe clips are made of aluminum and all the straps are high-end nylon.
Because they can be used with both cycling shoes and normal shoes, this gives the whole family the ability to use the bike. You don't have to buy new shoes or borrow a pair from someone. These Peloton shoe clips are pretty durable, considering the materials that have been used to make them.
Pros
Durable materials
Can be used with both cycling and every day shoes
Cons
Taking off the already mounted pedals on your bike
2. AbraFit Pedals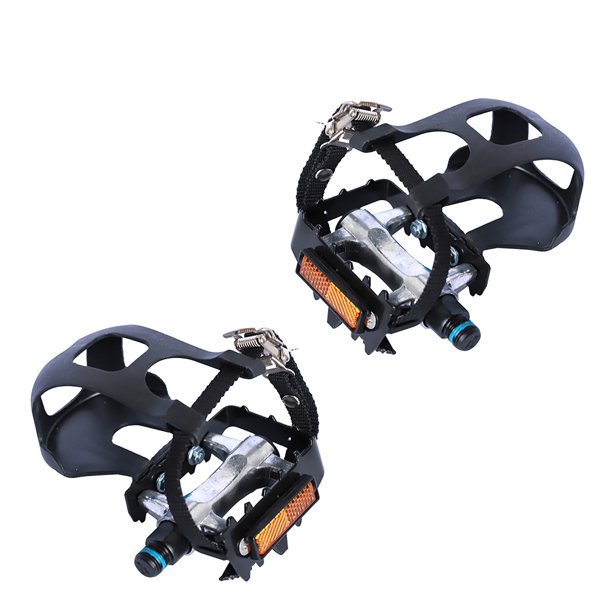 Next on the list are the AbraFIt pedals. Right from the bat, these are not Peloton shoe clips that can be used with cycling shoes. These are specifically made for people that want to use their everyday shoes. Everything is pre-installed, so you don't have to read any guide books or instructions. You do have to remove the already placed pedals on your bike and put the new ones in. These cage pedals, we can certainly say are the best when it comes to stability. At any point in your exercise, you won't feel your feet slipping.
3. Retrospec Pedal with Integrated Toe Cage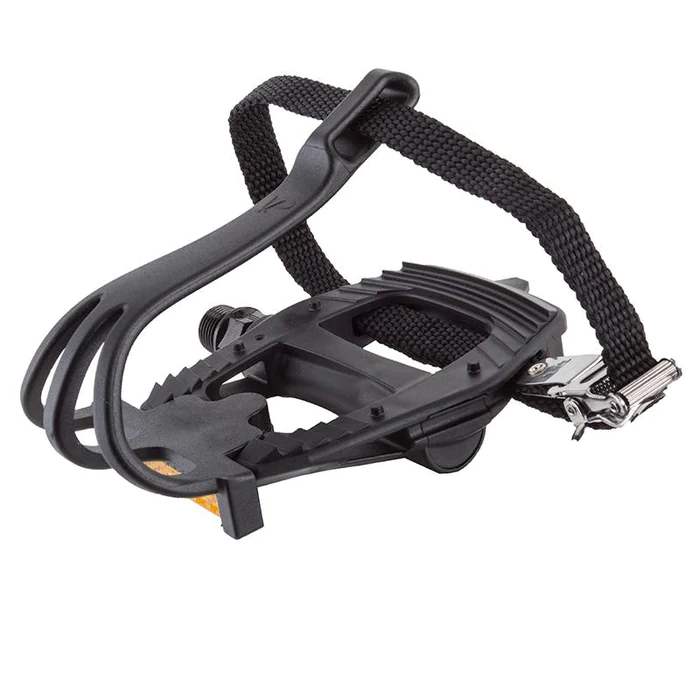 Coming next on our list is the Retrospec pedals with integrated toe cages. Again, like the previous models, these also requite the already mounted pedals on your bike to be removed so they can be placed. These bike pedal cages are certain to keep you stable when you are exercising. High-quality nylon has been used to make this simple bike pedal toe clip.
Everyone in the family can have a go at them because you can adjust them to the person's foot. They are pretty easy to use and a huge plus is that anyone can use them.
Pros
Affordable
Comfortable during exercise
Simple built
Cons
Removing the existing bike pedals
4. Exustar Clipless Adapter Pedal with Toe Clips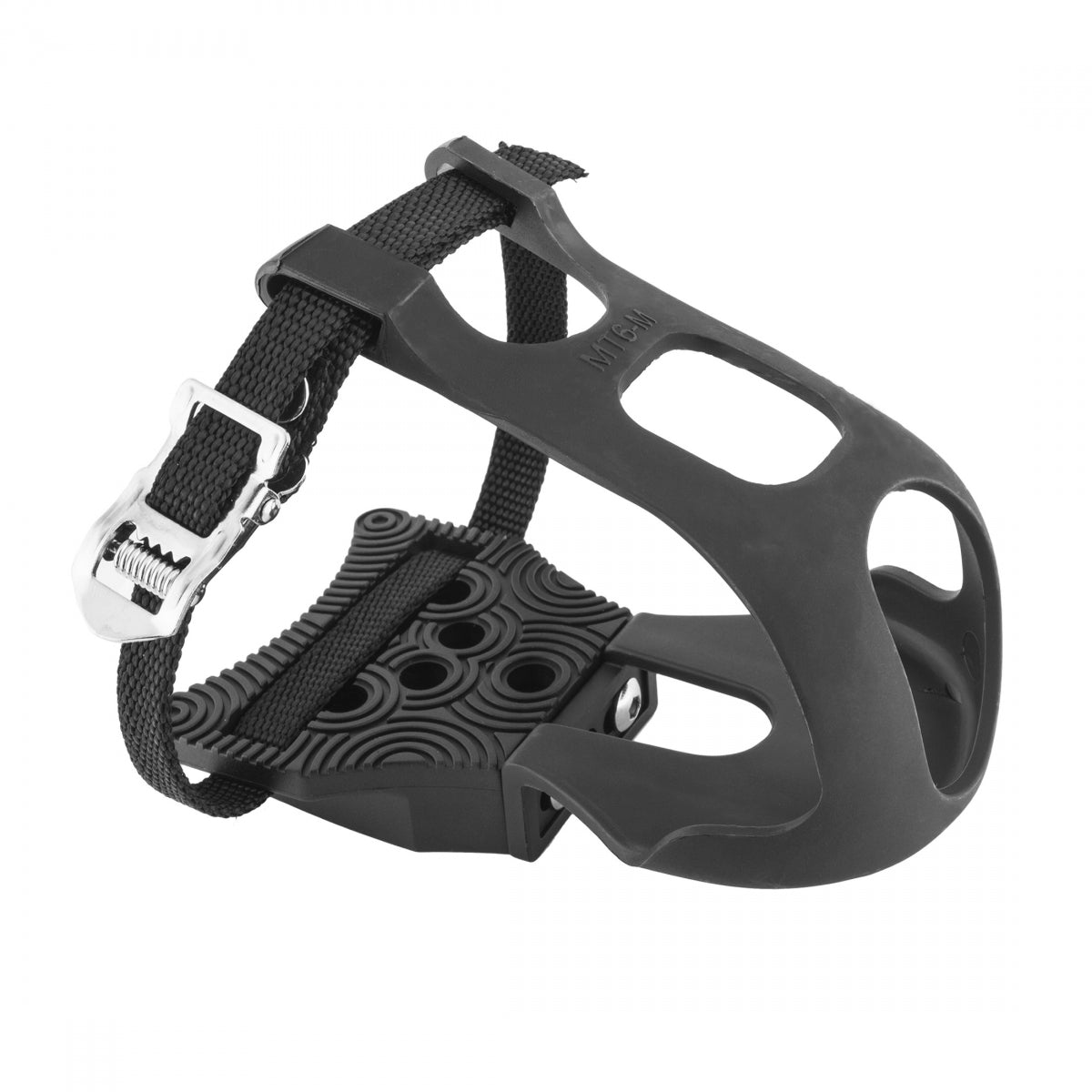 We certainly had to put the Exustar Clipless on this list. These are one of those toe clips that don't require you to take off your existing bike pedals, unlike the previous models we mentioned. You can easily strap them to your already mounted pedals.
Another great feature about these is that the strap keeps your feet stable, so when you work out, thoughts of slipping won't be on your mind. The strap itself can be adjusted in order to fit any shoe size. This means that everyone in the family and even guests can use them. SPD cleats are not included when you buy the product, so you have to pay a little extra if you want them.
Pros
Affordable
Adjustable
Comfortable
Cons
SPD don't go with the product
5. Ybeki SPD Peloton Toe Cages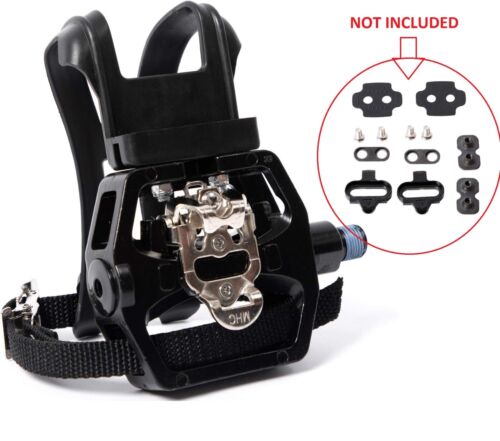 For our last item on our list, we have gone with the Ybeki SPD pedals. These cage pedals are great if you are one of those people that actually have cycling shoes and want to use them during your work out. Plus, they also go with everyday shoes, so it will not be a problem for the rest of the family to use them. What is great about these is that the surface is anti-slip making your work out worry-free.
The strap will hold your feet in place the whole time, so you can get that intense exercise in. Like most of the pedals on this list, you will have to take off the previously mounted ones and place these.
Pros
Affordable
Compatible with everyday shoes and cycling shoes
Comfortable
Cons
What To Look For When Buying Peloton Toe Cages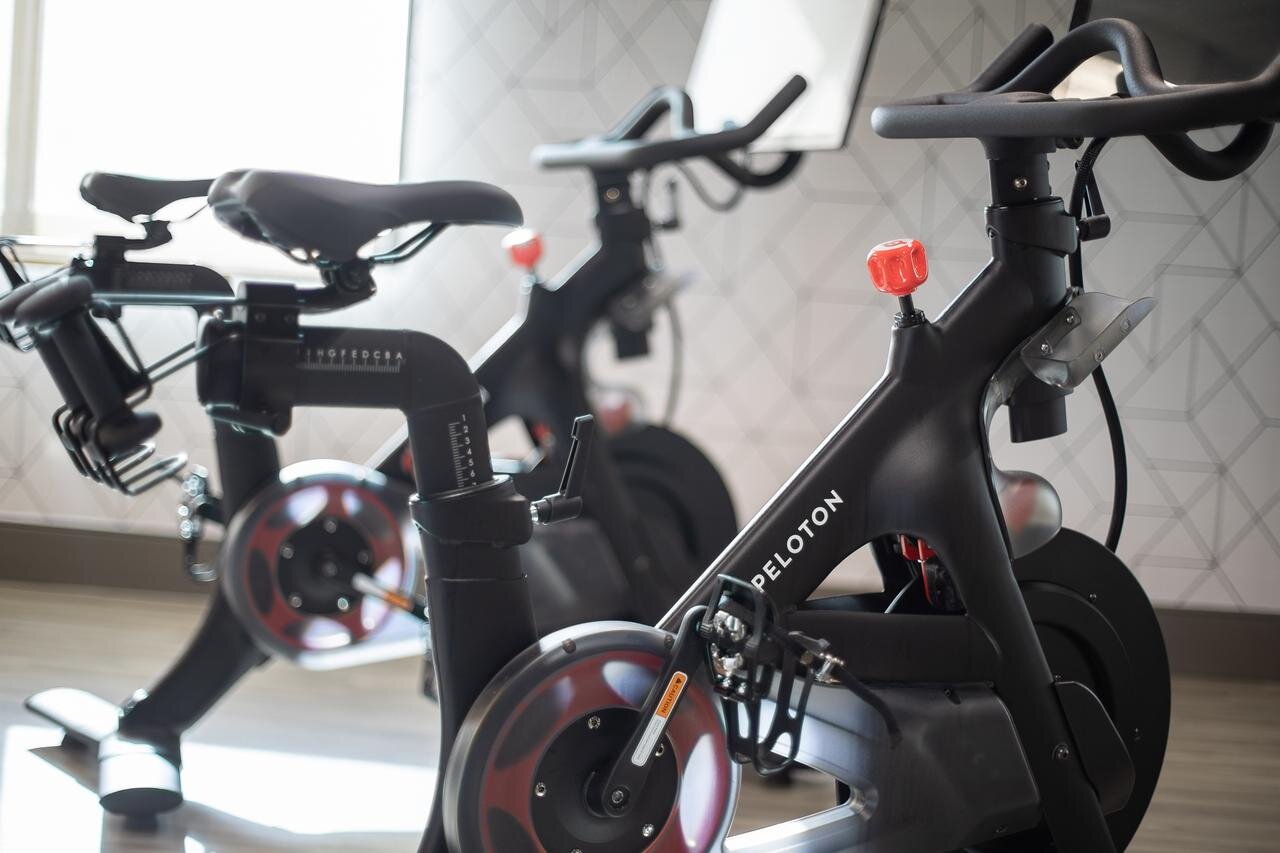 Since we showed you what the top picks for Peloton toe cages are, it is time to choose one of them. If you plan to go with one of the models that we have reviewed, it only comes down to what you prefer. Do you want a new pedal that will require you to take off the already mounted one, or you just want a cage adapter that can be placed on the pedal of your bike?
If you are going with the first option, then you need to go through some details and answer some questions before making your final decision.
Are they compatible?
Don't just rush in and buy whatever you see first. We are talking about pedals that are compatible with your Peloton bike. So, we did the work for you, and all of the models that you have seen above are compatible with Peloton bikes.
Are they the right size?
Size is key. If you get slightly bigger toes cages, then when you hop on the bike and start working out, you won't be able to stand properly and you will wobble a lot. Get a size too small and you won't even get to put your foot in the toe cages. Even if you manage to do that, they will feel super uncomfortable.
Is the quality good?
Your best choice is to stick with brands that are known and have been around longer. That way, you can make sure that the materials that they use to create their products are high-quality. Off-brands or cheaper ones will just have materials that are not durable and can feel uncomfortable on your feet.
FAQ
What shoes should people wear when using toe cages?
It all depends on the model of the toe cage. On our list, there are toe cages that are compatible with both cycling shoes and everyday shoes. So if you don't have any cycling shoes and don't want to buy a pair, just go with a compatible model with everyday shoes.
What difference do toe cages make while riding your Peloton bike?
One of the big reasons that people get toe cages is to be more stable. Most of the toe cages made today come with an anti-slip surface, so you don't have to worry about your feet slipping off while exercising.
Best Peloton Toe Cages Conclusion
Choosing the right toe cage for yourself isn't easy. We have given you all the information that you need to go out there or order a pair online. The models on this list are considered to be the best that you can find on the market today. There are models suited for professionals who like to ride their Peloton bikes using cycling shoes, but there are also models for the ones that are just starting to work out and exercise. It all comes down to preference and how much you are willing to spend. We can certainly say that there is no wrong choice when it comes to the products that we have reviewed today.