Fishing
The 10 Best Bass Lures For Fishing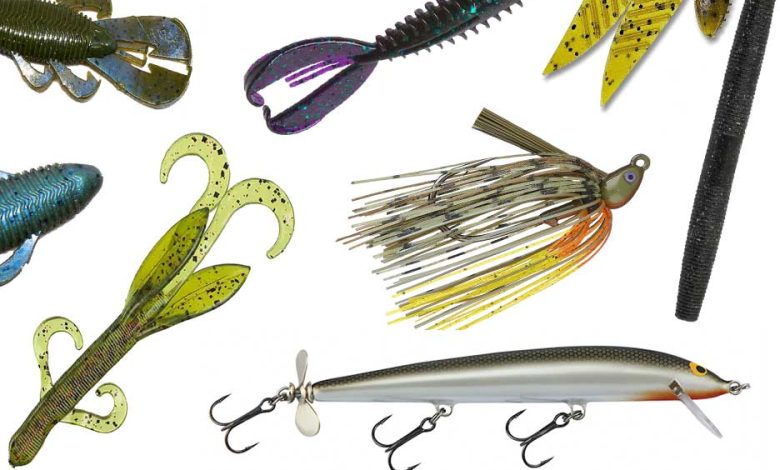 A good deal of species of fish goes by the name of bass. This terminology refers to both freshwater and marine creatures. In addition to other species such as Walleye, Pike, and Muskie. Picking out the best bait is crucial. This is mostly what makes fishing enjoyable. Ten of the best bass lures are narrowed down below.
Best Bass Lures For Fishing
1. Bass Jigs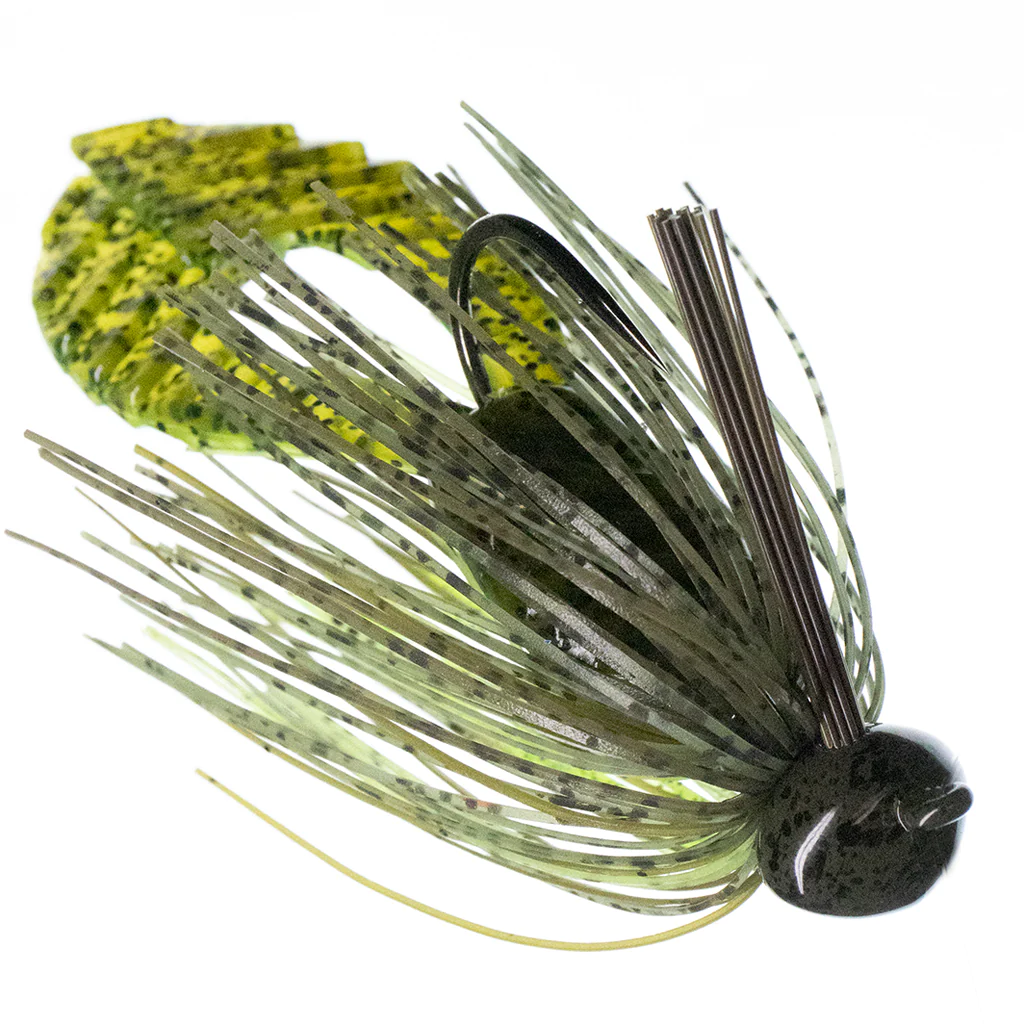 The jig is primarily famous for its flexibility and adaptability. It can be used both in salt and freshwater. A single jig is enough for a whole water body. Besides, seasons do not play a crucial role here. Jigs work just as versatile during any season. Jigs can curve up their way where lures cannot. Thus they are well approved by most fishermen.
There are numerous kinds of Jigs. Each compatible with a specific approach. However, Arkie Jig is the most in-demand. This can carry out any fishing technique. The best kinds of jigs are mostly combined with some type of trailer. One more reason Jigs rank at the top is big bass has
a greater chance of biting them than others lures. However, using jigs take practice. So if you are all set to invest your time and effort on any lure, jigs are the best way to go.
2. Plastic Worms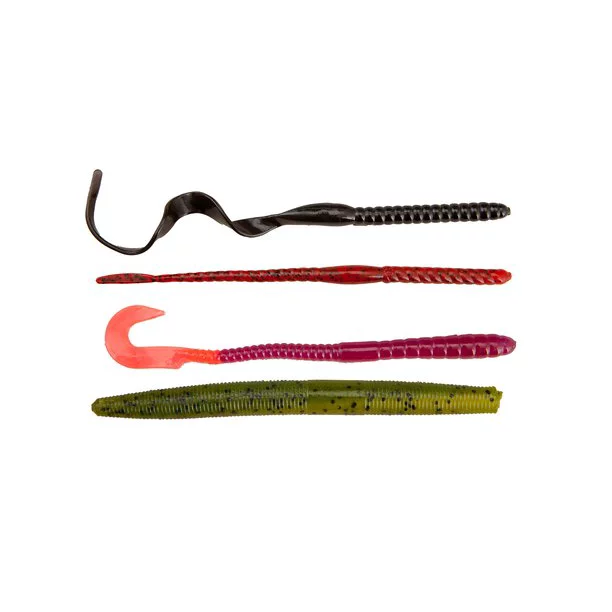 Plastic or rubber worms make a very close call. These are so realistic that when a bass swallows them up, they feel like they have consumed food. This results in the bass holding onto the lure longer than they would in any other bait. The mechanism of plastic worms allows it to be a great hook set. This proves to be crucial while worm fishing.
Texas Rig appears to be the most approved bait among fisherman. This lure is a good choice for fishing vegetation. When it comes to plastic worms, there is a good range of options to choose from. Such as color, size, etc.
3. Spinnerbaits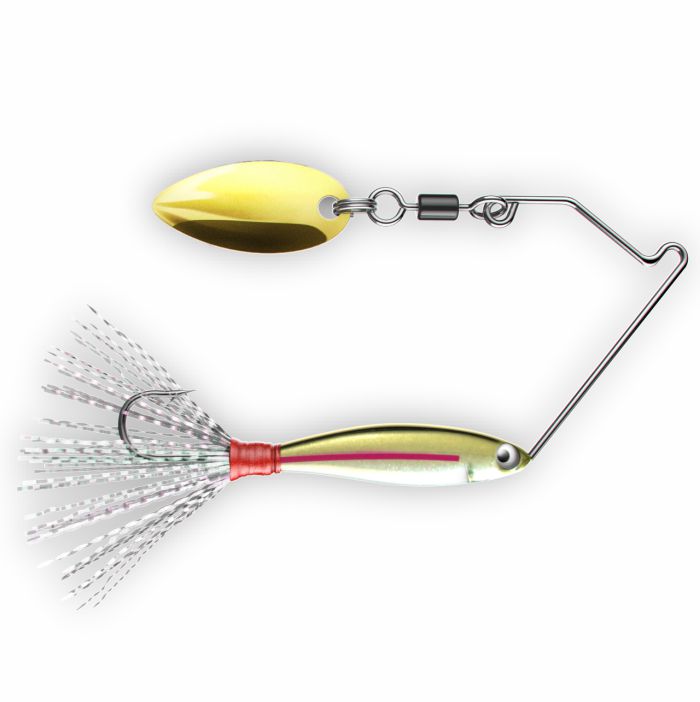 Spinnerbait attract bass while it also covers a lot of water. They are pretty weedless and easy to fish with them. On the outside, spinnerbait sometimes appears to be difficult to use. Yet, their built-in mechanism makes them very easy to go.
The bait consists of multiples spinning blades, just as the name suggests. The blades hang from one end of the wire. The lure's sight and sound work as a mousetrap with the bass. The flash and vibration that the blades generate draw the bass's attention from a faraway distance.
4. Crankbaits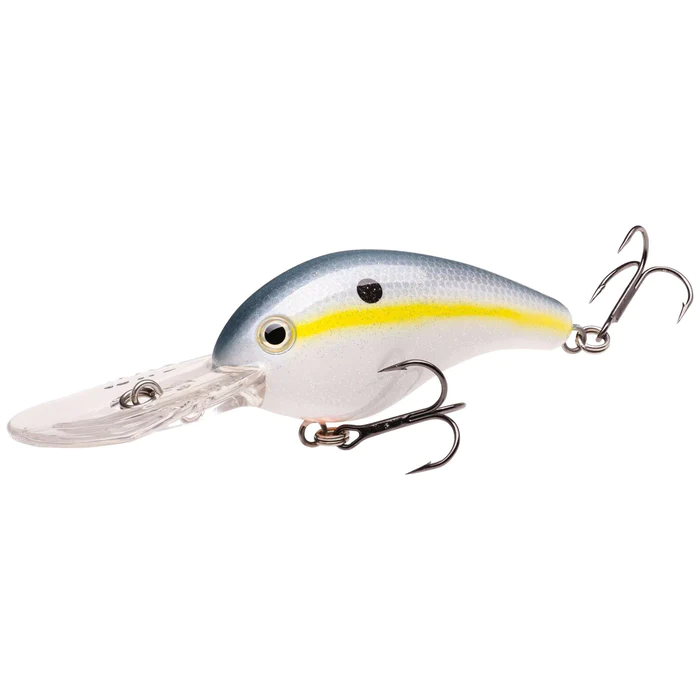 Crankbaits also cover a large area under the water in a short span of time. This is a good choice for targeting fish in open water. You can choose crankbaits from a wide range of options.
Inclusive of size shape weights and running depth. You can make the correct selection of lure and an informed decision after verifying the water's depth.
5. Topwater Lures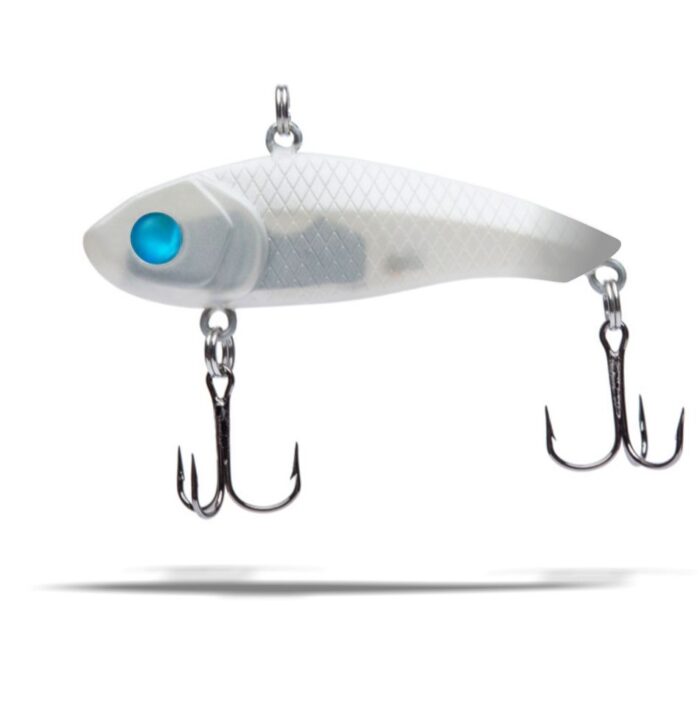 Topwater lures rank itself among the top five and it is well deserved. These baits are efficient, effective, and are fun to use. Topwater lures are manufactured in such a way that it causes the water surface to create a
ripple. Which generates a splashing sound. This sound is hard for a bass to ignore. Thus the bass falls for the bait.
These baits work best in low light conditions like early morning or late afternoon. The wind is a crucial factor, as well.
6. Floating-Minnow Plug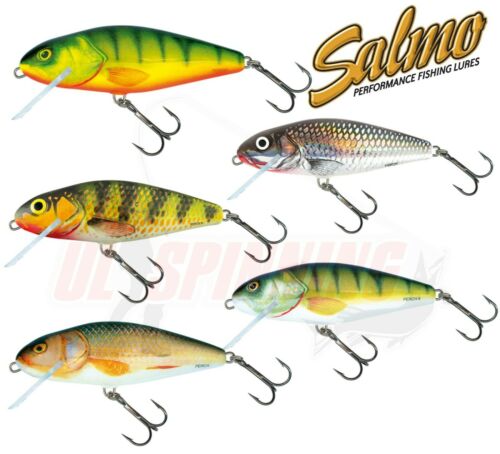 This particular is lure made it to the market decades ago. However, the fundamental design has been altered several times to compete with the latest products.
The floating minnow plug's mechanism for fishing is a little eccentric. The game starts by causing the plug to drop and jiggle. This creates an illusion as if it were dead. Then, it benevolently stays afloat on the surface of the water. This act catches the attention of the bass and it falls into the trap.
The floating minnow plug comes in different colors and sizes; besides, it also gives a wider range of consumer choice.
7. Jerkbaits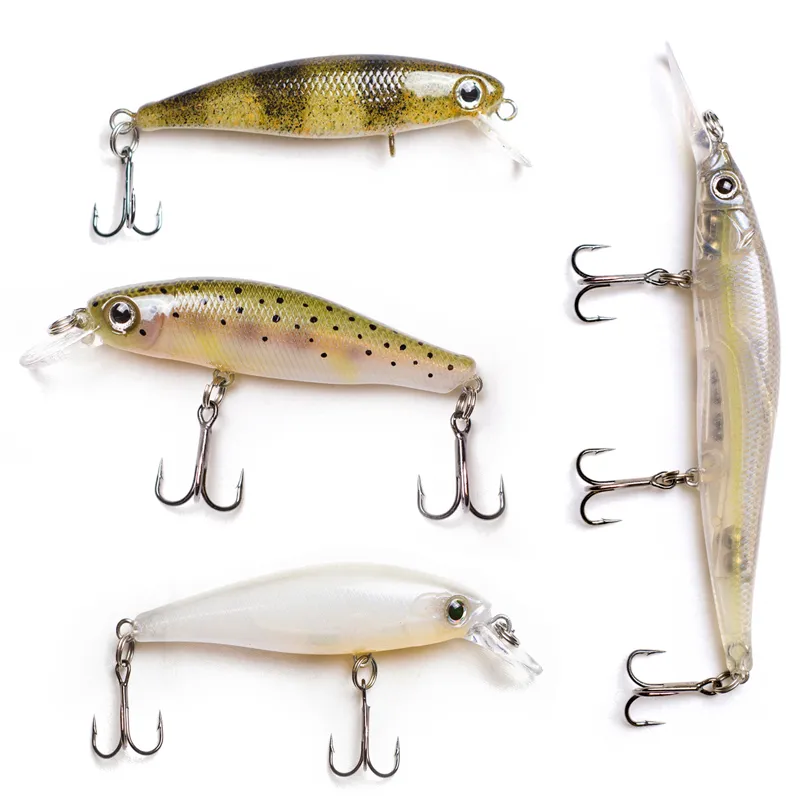 This narrow and glossy outlook of this jerk bait almost immediately grabs the attention of the bass. This bait can snap anywhere up to 10 feet below the water surface.
Jerk bait is most efficient during the fall and winter. That is because it's difficult to fish during that time. However, it can prove to be useful around the year as well.
It is waggled in front of the bass, imitating a dead fish. The bass falls for the cakehole.
8. Buzz Baits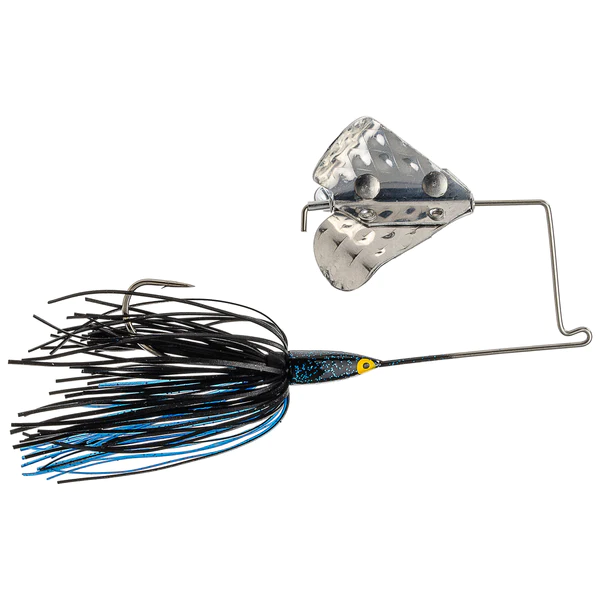 The unique factor about buzz bait is how much fun it is to fish using it. Catching a fish that is fast-moving on the water surface is very exciting. Buzz bait is the perfect way to do it.
It is best used in spring and summer. During which this lure can be fished over the Lily pad, weed edges and even in the open water. Its snaps are very aggressive and eruptive. However, keep in mind to hold the rod up high.
Pull back as soon as you spot water ripples on the surface.
9. RUNCL Anchor Box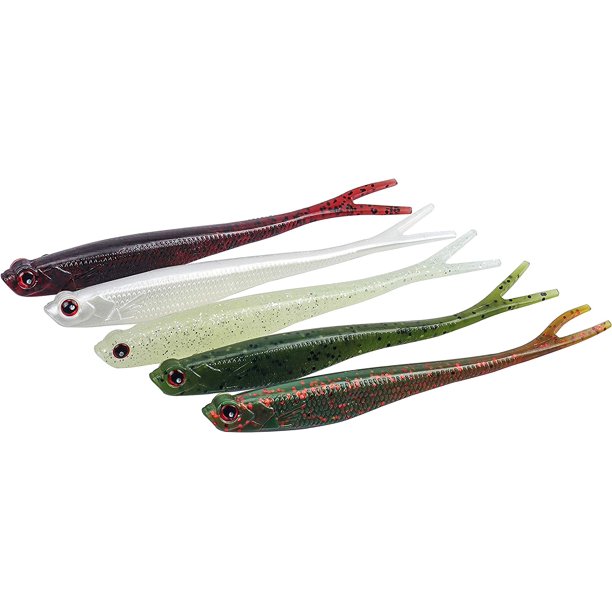 The many factors due to which RUNCL secures a position in the top 10 best baits. Among which are its colorful outlook and weedless and realistic design.
These are manufactured from eco-friendly raw materials like PVC. This is also an act as a better hook on to the fish. It comes with a variety of colors to choose from. The appearance has a very intricate design that never fails to attract the bass. Pull back as soon as you spot water ripples on the surface.
10. ROSE KULI Fishing Bass Lure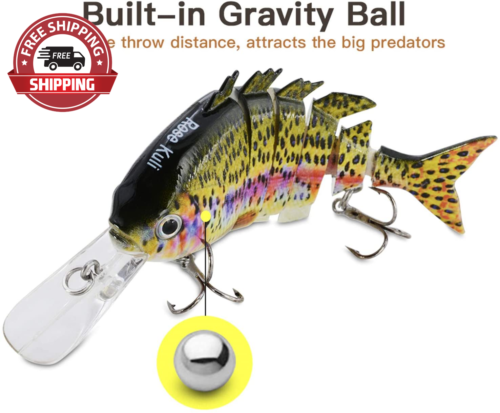 Rose Kuli has a multi-jointed body, which flows through the stream of water like a real-life fish. This fishing bass lure comes with a gravity ball inside, which produce different kinds of sound that entice bass.
These baits can be repeatedly used. It comes with a wide range of different colors and 3D eyes =with giving it a very natural lifelike design.
Factors to consider while picking out bass baits
Best fishing is a mental sport. The type of lure that will be used varies from fisherman to fisherman. It depends on the experience of the angular. And also how much can confidence and effort the player has invested in fishing. There are a number of new designs of baits that are constantly being introduced in the market.
But how do you know the best one for you?
Section of water
There is a specific application of the baits. There are basically three main sections of water bodies that experienced fisherman prefer to fish in. They are top water, mid water and bottom. Each of these sections requires a specific type of bait. The lures are categorized according to their characteristics. This makes it easier for the fishermen to choose the most compatible bait for their bass.
Types of lures
In today's merchandise, there is a wide range of lures. Too much consumer choice may result in the inability to take the correct decision. This is a problem faced by many anglers.
The lures are classified into two types. They are hard body lure and soft plastic lure.
The hard body lure category has classified further into top water, mid water and bottom. On the other side, soft plastics are easier and straight forward and works in a similar fashion. They are mostly plastic pouches that require jiggles and usually made to look like a worm.
Size of the lure
Although it seems as if the size of the lure is not essential, it is untrue. Just as the saying goes, the bigger the size of the bait, the bigger the target. However, the downside of using bigger lures is that it scares and drives away smaller bass.
Hers a twist! Smaller bass is the prey of bigger fish. Therefore catching smaller fish eventually leads to bigger targets. As a result, we suggest using smaller lures, which is 2-3 inches in length.
Best Bass Lures Cost
Baits with similar appearance and characteristics as others may vary in price. Thus you need to find your desired option but also make sure it is worth your money.
A typical case of different types of crankbaits varies significantly in price. However, an experienced fisherman can emerge victorious using either.
Talking about bass rods, it should be used by anglers who have good knowledge of tackle and technique. These are high-end fiber glass and are usually a little costly.
Choosing the best type of lures in comparison with the fishing condition
It is wiser to use slow-moving baits while fishing in winter. Spring can be divided into four categories. They are pre-spawn, spawn, post-spawn, and late spring. During pre-spawn, the bass will be 8-15 feet in depth of water. Pre spawn occurs when the water is around 45 degrees. Late spring is typically the beginning of summer. The term spawn refers to the fact that the bass will move up to their spawning bed.
During summer, the bass is mostly closer to the shore in open water. Thus it is a good choice to use plastic jigs or lipless crankbaits. It is advised to fish during the first night of fall. As the cold reigns, the bass move closer to shore
and show erratic behavior. Jerkbaits are a good option at that moment.
Best Bass Lures

FAQ
What is the best bait for largemouth bass?
The fact remains there is no specific bait that works best for largemouth bass. This decision varies from anglers to anglers. It also depends on the experience and confidence of fishermen. On the contrary, on the grounds of research and experience, lures like minnows and jerk baits seem to be a good choice.
What is the best lure for bass in early spring?
As stated earlier, it is near impossible to narrow it down to one best lure. Nonetheless, during the beginning of spring, when waters are not pressured. The fish are hungry. And topwater lures are a good choice to attract the bass.
What is the best way to catch bass?
The answer to this question depends on your target. The lure will vary depending on the circumstances and the quantity of bass. If you are ready to trap a large group of bass, casting a net is a good choice. Then again, if it just a relaxed fishing session, use worms as lures.
How do I know what bass lure to use?
Bass fishing is a sport that is not meant to be played with rules. It is good to begin with a topwater lure and curve your way down. Transition to mid water and then bottom until you are satisfied with the results. Keep using the same lure a few times. If you are unsuccessful, try changing spots and retry. If that doesn't work either, change the lure. However, soft plastic worms are well approved. They have proved to be the go-to- lure many times.
What is the best color lure for bass?
In dingy or murky water, it is wise to use bright-colored bait. However, for clear water, yellow or orange color usage proves to be a good choice. Fish often mistake the lure for a bone or fruit seed.
What time of day is best to catch bass?
The best time to catch bass is during their pre-spawn in spring. That is when the temperature of the water ranges from 55 degrees to 65 degrees. The prime time of day for bass fishing is either dawn or dusk. That is when the sun is dim.
Final words
Picking out the best bass lures for fishing can be daunting, especially if you are an amateur and new to the field. However, this guide has pointed out some of the best lures, along with their specifications. We have tried to answer almost all questions that may come to your mind when you are about to give bass fishing a go. The lures are thoroughly reviewed and will aid you in choosing the best bass lure.