Camping
Traeger Wood Pellet Grill Reviews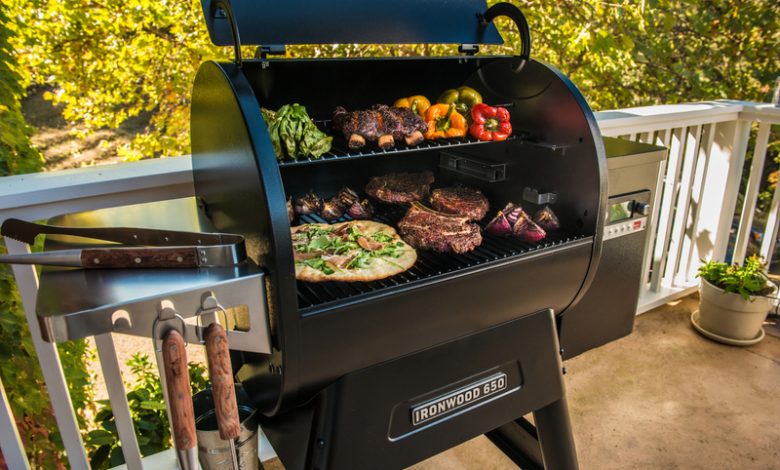 You are planning to hold a barbecue party in the backyard but do not know which cooking device to serve this need? Well, a pellet grill is undeniably the best option in this case. But if you find it confusing to choose one among thousands of products out there, how about reading our Traeger wood pellet grill reviews? 
We have summarized all the necessary information in the article below for you to consult. Wait no more and let's dive into this post. 
Why Should You Trust Traeger? 
When it comes to the famous brand of wood pellet grills, Traeger must be mentioned on the list. Several Traeger BBQ products available on the market are much sought-after in the world. 
Do you wonder the reason why does Traeger gain its popularity like that? Well, this brand promises to bring such high-quality and durable products to its users. 
To be more specific, its models are all designed with Digital Thermostat to maintain a suitable temperature during your cooking process. Besides, highly durable metal is utilized to make all these Traeger units. Specifically, rest assured if you are a beginner as these products are quite simple to use. 
With these excellent features, are you thinking that it is undoubtedly an expensive grill? You are making the biggest mistake! Traeger products come to the market at affordable prices. As a result, you can totally trust Traeger.  
Traeger Wood Pellet Grill Reviews – Impressive Features
How is the Traeger wood pellet grill reviewed? To find out the satisfactory answer for you, we will discuss in terms of taste, ease of use, versatility, convenience, WiFIRE technology, Alexa enabled.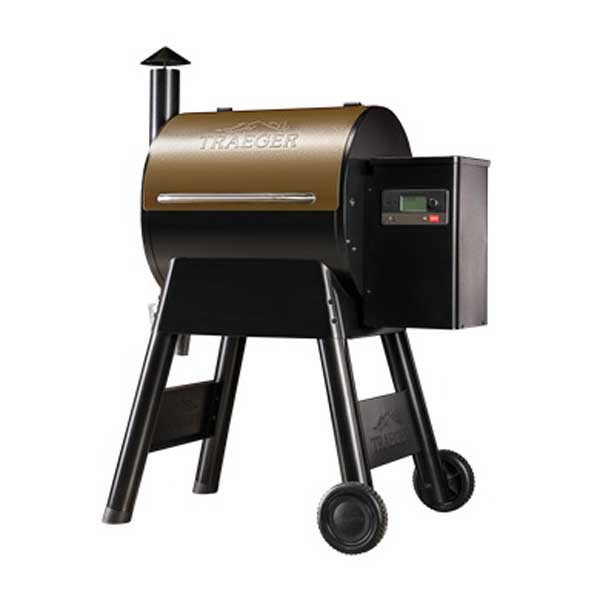 Taste
Taste is undeniably the critical factor that encourages you to opt for a wood pellet grill immediately. To be specific, this Traeger grill uses all-natural hardwood pellets to add the delicious wood-fired taste to your meals without any effort. Of course, the flavor from the wood pellet is much better than gas or even charcoal. 
Easy To Use
What is great about this item is its ease of use. It means that Traeger has mapped out the adequate step of manufacturing a grill that can be used by both first-time and experienced customers. 
In more detail, controlling this unit is as easy as using the oven. All you need to do is set the desired temperature and let it promote its ability.
Versatility 
Do you only want to buy a separate grill? Well, this Traeger Pro 575 pellet grill can be beyond your expectation with its 6-in-1 versatility. 
Apart from grilling, this item also can bake, smoke, braise, roast, and BBQ on the same grill. For this reason, you can make both ribs and apple pie at the same time. Sounds impressive, right?
On top of that, you can freely cook hot and fast or low and slow, depending on your needs. 
Convenience
Traeger always attempts to deliver convenience for people while using its products, and this TFB57GZE unit is not an exception. 
The first thing worth mentioning is its perfect size. With 575 square inches of grilling space is enough for family cooking, this item can handle up to 25 burgers, 4 chickens, or 5 racks of ribs. We bet that it is enough to feed all the guests at a family BBQ party. 
Also, the D2 direct drive train does boost the heating and start-up to be faster so that you can save time on cooking as well. 
If these features are more than enough to persuade you to buy a Traeger pro 575 grill, do not be impatient to decide. Lots of appealing things are still waiting for you ahead! Let's move on. 
WiFIRE Technology
If we have to choose what makes Traeger wood pellet grill genuinely outstanding, it must be the WiFIRE technology. Thanks to the Wi-Fi built-in, you can connect your grill with your router and control it anywhere in your house through the Traeger companion app. 
It means that you do not need to be near the smoker area but still check and control everything if necessary. For example, you can set timers, change temperature, or monitor pellet levels. Furthermore, the grill is able to alarm you whenever your food is cooked. 
It is easy to make such a delicious barbecue with little effort, so you can conclude that this wifi control addition is genuinely beneficial.
Alexa Enabled
Have you ever controlled your kitchen by your voice? If not, now you can use it on this product through the Alexa device. That's another impressive feature we want to emphasize in today's review. 
From now on, it is not a big deal to adjust temperatures, set timers, monitor food, and create alerts on the WiFIRE-enabled grill. What you need to do is to say a command simply. 
Wrapping It Up 
Traeger is surely the grill manufacturer that you should go for. And its TFB57GZE pellet grill is what you are looking for without a doubt. Give this grill a try and you can expect that everything comes out perfect. 
And we do hope that our Traeger wood pellet grill reviews above with much useful information has helped you make a wiser buying decision! Now, grab one BBQ grill and promote your cook flavor to a new level.